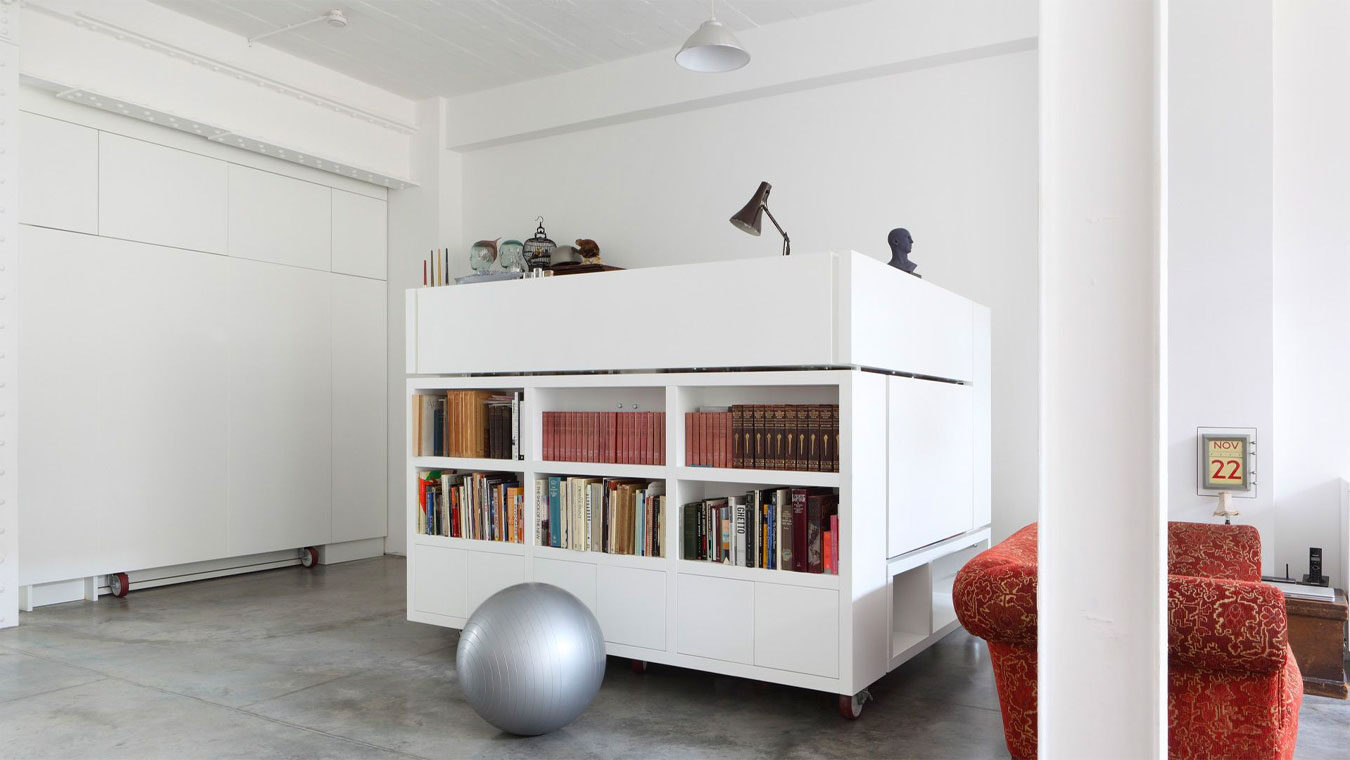 Sectors:

Commercial

Listed Buildings

Mixed Use & Arts

Year:

2008

Client:

Private

Location:

Spitalfields
This large triplex family apartment in a former interwar factory in Spitalfields, originally converted in the 1990s, had most recently been used by the artist Tracey Emin as studio space. The ground floor entrance is approached via a narrow courtyard.
The large basement kitchen was upgraded and minimally modified. The ground floor received three joinery interventions, including a screen and fold down bed providing overnight space for occasional visitors, as well as a mobile study.
This study-on-wheels, closely based on the client's conceptual sketch, can to be located at any point within the large living space.
Vitsoe shelving was fitted in the long first floor corridor allowing this otherwise underused space to double up as the children's study.
The bedroom overlooking the entrance yard was divided into two and fitted with bespoke high-level children's beds with storage below. The master bedroom received new built-in wardrobes and new WC and shower compartments.