We are pleased to announce new promotions within our team, as follows:
Maria Louise Long –  Design Director
Clara Carnot – Senior Associate
Diana Raican – Associate
Yashin Kemal – Associate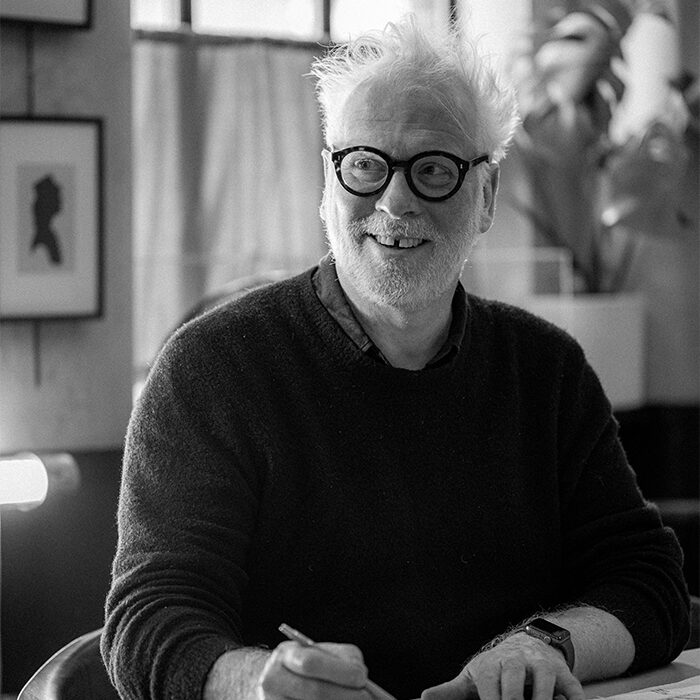 Chris Dyson – Founder & Principal architect of Chris Dyson Architects
Chris has 30 years of experience in international, corporate, civic and residential projects. He is responsible for leading the creative design of the business alongside Mathew Witts.
Biography:
Chris Dyson has worked for 30 years in the arena of both public and private buildings. Chris read Architecture at Oxford Brookes University and the Mackintosh School of Architecture at the University of Glasgow where, following a number of awards and nominations, he was offered his Masters in Architecture. He then moved to London to work for James Stirling Michael Wilford and Associates (JSMWA), initially working on competition projects such as Le Grande Bibliotheca National in Paris, and the Tokyo and Kyoto Forum projects. These and many other projects have been widely and internationally published.
Chris became an Associate at Michael Wilford and Partners (as the practice became known after the death of Sir James Stirling in 1992), having been involved in a number of projects including Temasek Polytechnic in Singapore, the Singapore Arts Centre, The Tate Liverpool, Abando Transport Interchange development in Bilbao, B Braun & Sto production facilities in Europe and the House of History, and Music School, in Stuttgart.
Chris went on to become a Design Director at Sir Terry Farrell's London studio, working on projects in Swiss Cottage, Greenwich Peninsula and a number of successful competition submissions in mainland China, subsequently realised for CITIC, the state owned petroleum company, and the Finance Tower, Shenzhen—at 441.8m tall it is one of the world's tallest buildings. The understanding which this experience gave him enables him to conceive and design connected public spaces which can be engaged with intuitively, without resorting to grand or affected gestures.
In 2003 Chris established Chris Dyson Architects, initially in collaboration with Michael Wilford with whom he prepared designs for a New Museum of Africa, outside Cape Town in South Africa. Since incorporating the practice Chris has established a significant track record working on a variety of complex and interesting projects including the Earl's Court Masterplan for Capital & Counties Properties PLC, the RAF Museum at Hendon and a distinctive collection of one-off designs for private clients. Based in Spitalfields, London, where Chris has lived for 20 years, the practice undertook many of its early projects in this particular Conservation Area. Through this experience Chris and his team have honed their skills in intelligent conservation and sensitive building design.
Chris Dyson Architects LLP is a Chartered RIBA practice and is widely published, which has received many awards and is frequently a regular exhibitor at the Royal Academy Summer Show. Today this thriving practice has many experienced personnel, new varied and exciting commissions—including works on; Harrow Arts Centre and The Goodsyard Shoreditch.
Chris has a reputation for working on challenging projects of all scales including many historic listed buildings and he is a design advisor to the London Borough of Tower Hamlets, Royal Borough of Kensington and Chelsea and the Corporation of London Conservation advisory committee. The practice prides itself on a high degree of attention to detail and a flair for innovative and modern design, and frequently collaborates with artists. Chris is supported by three senior Architects in London; Mathew Witts, James Cheung, and Maria Louise Long. Supported by Clara Carnot, Diana Raican and Yashin Kemal, they represent a family of talented and committed people.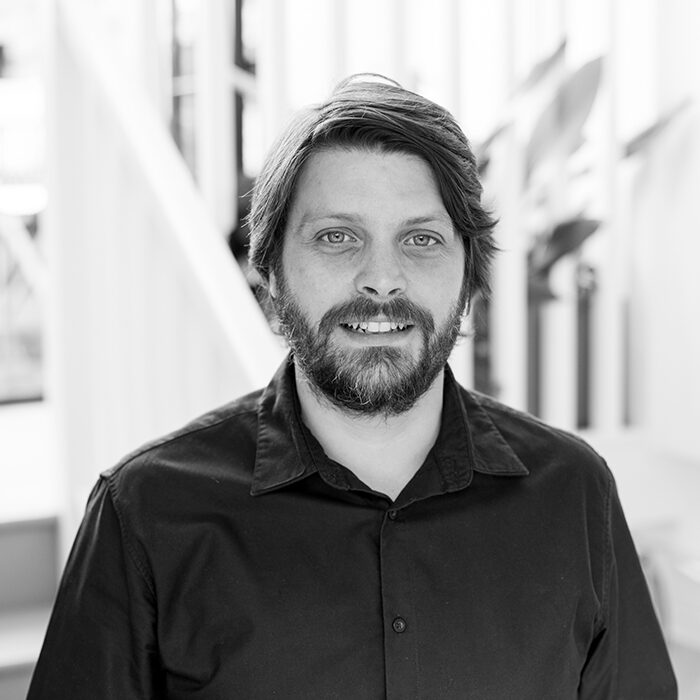 Mathew Witts – Partner
Mathew joined Chris Dyson Architects in 2010 and became a partner in 2014.  He runs a design studio, is responsible for office processes and staff development.
Mathew has over 15 years experience as a project running architect and team leader.  He has a track record of working with private clients, developers and local authorities to produce exceptional, award winning buildings.  He uses his oversight role to effectively organise design teams and set project milestones.
Mathew's design studio was responsible for delivering a new café building in Crystal Palace Park for the London Borough of Bromley,  received listed building consent for the renovation of 28 listed early Victorian houses in Whitechapel for Londonewcastle and have received outline planning permission for a cluster of mixed-used buildings as part of the redevelopment of Bishopsgate Goodsyard for Hammerson / Ballymore.
Before becoming a partner, Mathew was project architect for the Clerkenwell Cooperage, a residential conversion of a barrel factory, which won a RIBA London Award and a British Homes Award for Best One Off House.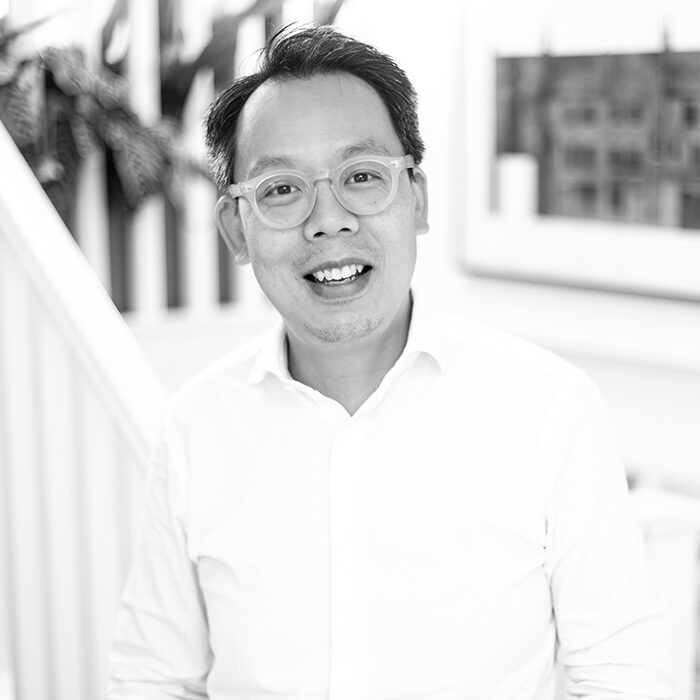 James Cheung – Consultant partner
James has 20+ years of experience on wide range of sectors from commercial office to tall multi use towers, private residential, retail, masterplans, and industrial, infrastructure, educational and cultural developments, with special interest in aviation and master planning projects working on all design stages.
James had worked at Terry Farrells where he meet Chris and since then has worked in various regions around the world at Arup and AFK building an impressive range of projects including multi tall towers in China and Japan, Sports Stadia in Saudi Arabia and Doha, Cultural and industrial buildings in Italy and involved on some major planning approvals for major office and residential buildings in London and well as projects around UK on major masterplans and numerous buildings.
James has recently reunited with Chris and is working a range of listed building projects with an aim to build a larger portfolio of listed commercial buildings with a focus on City of London. He is familiar with challenging and complex projects and has a unique ability to distil and draw out the solution. He feels scaling of design ideas important such as large scale design moves can be applied to the smallest of projects and, vice versa, a keen eye for the tiniest of design solutions can inform large complex buildings.
James is a Chartered Architect, a member of the Worshipful Company of Architects, a RIBA Part 3 External Examiner at Oxford Brookes University, and an Alumni of Newcastle University where he gained a first-class degree. He has given lectures at Sheffield Hallam University and proactive in Summer lectures at Newcastle University giving a view of the profession to future architects.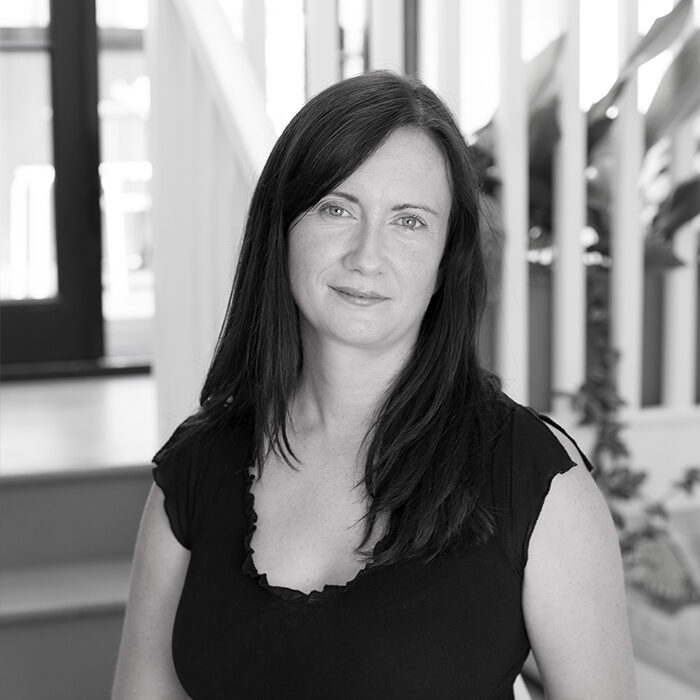 Maria Louise Long – Design Director
Maria Louise joined Chris Dyson Architects in 2011. During her time at CDA, Maria Louise has gained experience in running and delivering residential, commercial, retail and refurbishment projects. Maria Louise's portfolio includes a wide range of Listed Buildings and sensitive sites where she has gained vast technical knowledge working on complex challenging schemes. She has lead teams in delivering exceptional, award winning buildings for the practice including The Sekforde Arms which received the RIBA Sustainability Award as well as several award winning Listed Residential projects.
From initial ideas to materials and final details, Maria Louise is skilled at working with clients to best achieve their brief, and is passionate about realising well-considered, successful projects by engaging with architecture as a continued discussion and collaborative process. Maria Louise believes in developing the design as a whole and has been involved in realising several projects which includes the interior design development in conjunction with the building architecture. She has a keen eye for detail as well as an eagerness to develop a deep understanding of the building, site and client brief which helps deliver tailor-made solutions to each individual project.
With her experienced specialism in renovation, particularly of historic buildings, Maria Louise is currently working on several private houses, including the transformation of a historic Grade II listed home with new basement in Islington as well as a multi-unit housing scheme in Lambeth.
Leading, helping to develop and inspire a close-knit team of architects and designers within the practice, Maria Louise is involved with projects from detailed design to high level project planning. She also contributes to the development of the studio and its visual language and identity.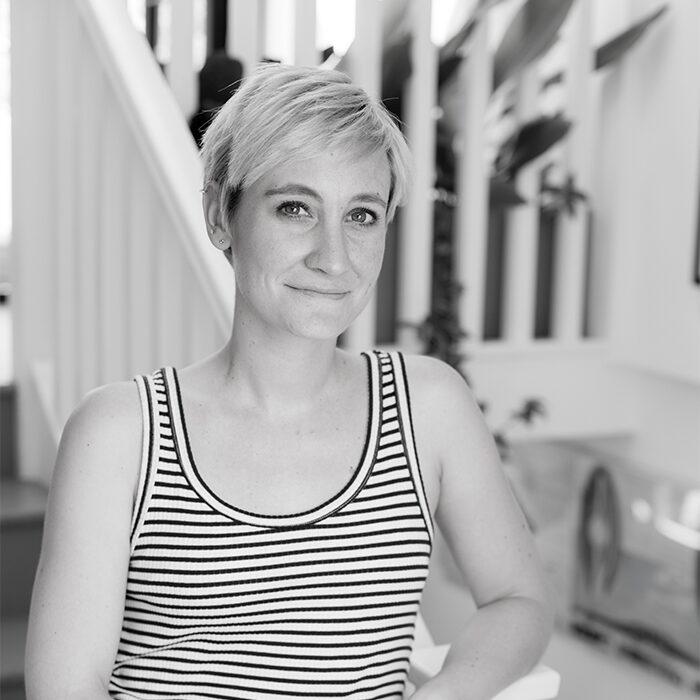 Clara Carnot – Senior Associate
Clara studied in France and started her career in Marseille working for Christophe Gulizzi, Adrien Champsaur and Architecture 54. She joined Chris Dyson Architects in 2014 as an architect and has enjoyed developing her knowledge of heritage buildings as well as project and team leading skills. She really appreciates the diverse nature of the works CDA are involved in. This has allowed her experience to cover a broad range of projects with varying uses, scales and budgets including the new Crystal Palace Park café and Bishopsgate Goodsyard.
Clara particularly enjoys detailed design and finds it to be a key stage for problem solving and ensuring the quality of the design is preserved. She sees it as a stimulating stage where the design team forms a relationship that can be carried through to site in a mutual effort to deliver strong designs.
Clara believes that no matter the scale of the project, there are always opportunities to create interesting pieces of architecture and design.
Yashin Kemal – Associate
Yashin joined CDA in 2021 after developing his career at architecture studios Apt, OMA, Stanton Williams and YRM and has experience running and delivering commercial, residential, retail and refurbishment projects.
Yashin has a passion for architecture that is born out of a rigorous and thoughtful design process. He has a keen eye for detail and likes to problem solve and develop ideas through sketching. Working with existing heritage buildings and discovering their layers of uniquely rich history inspires Yashin and his work at Chris Dyson Architects. Breathing new life into these buildings to create beautiful spaces and homes for decades-to-come is extremely fulfilling and always engaging.
Outside of the studio, Yashin is a visiting architectural critic and tutor at the University of Westminster and enjoys spending time carefully renovating and restoring his Grade II listed, modernist home in Hertfordshire.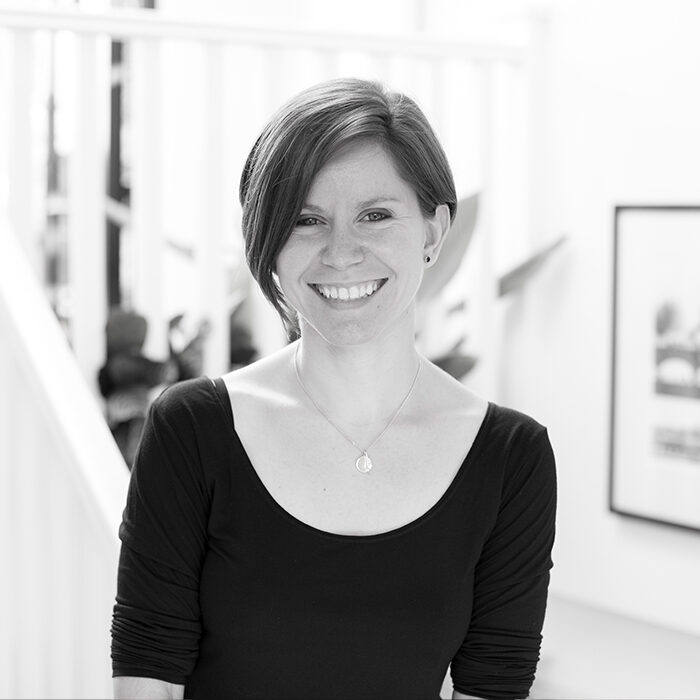 Diana Raican – Associate
Diana joined Chris Dyson Architects in 2016, after completing her studies at University of Westminster and University of Sheffield. Prior to joining Chris Dyson Architects, Diana worked for OMI Architects in Manchester, where she assisted with the construction of Ty Anwen, a bespoke residential mental health service in Bedwas, Wales (winner of MSA Built Residential Scheme Award).
Diana believes that well designed spaces can positively impact the environment and society, and at times can define cultures. She particularly enjoys working with existing structures, and their challenges. The pursuit of unique and creative solutions that existing buildings offer, present a fascinating task to her.
She loves that CDA gave her the opportunity to fully dive into detail design stages and construction stages for various project scales and budgets, as she enjoys being on site and experiencing how drawings come to life.