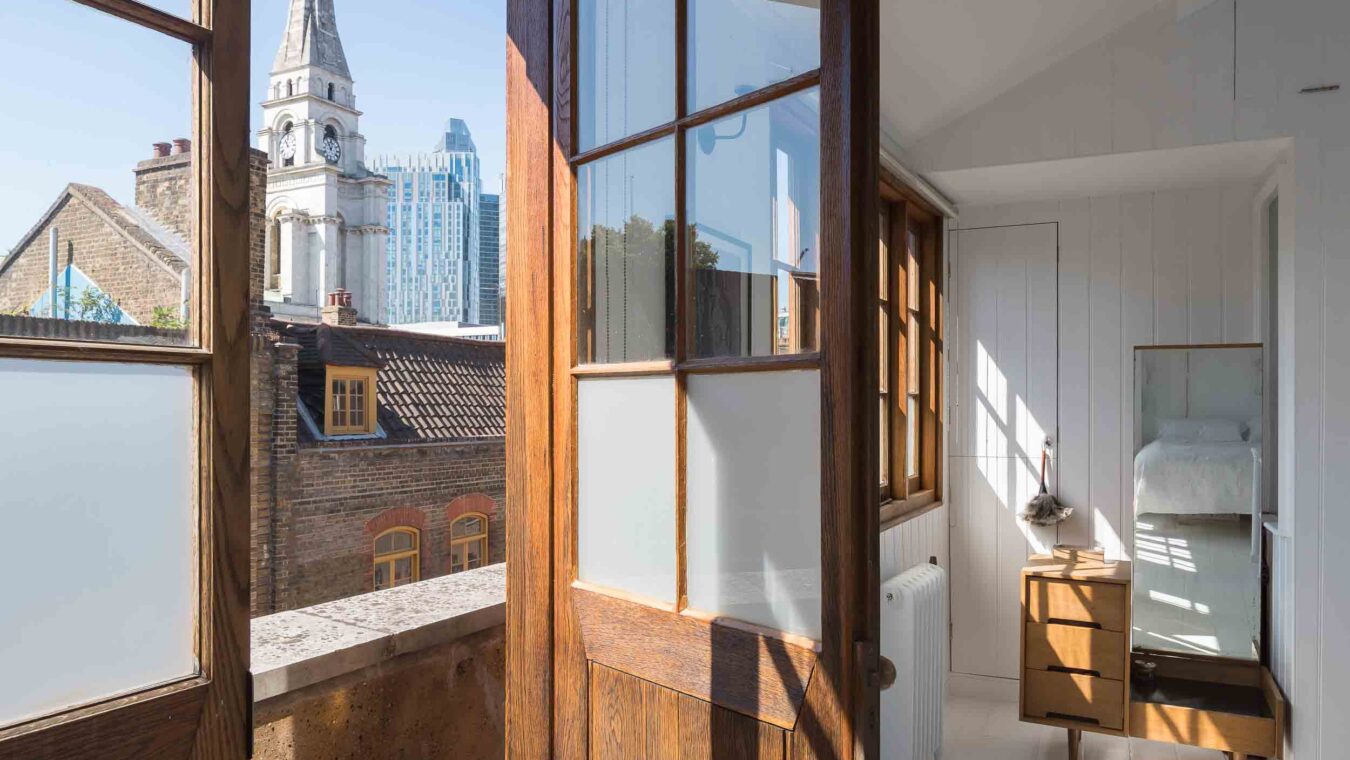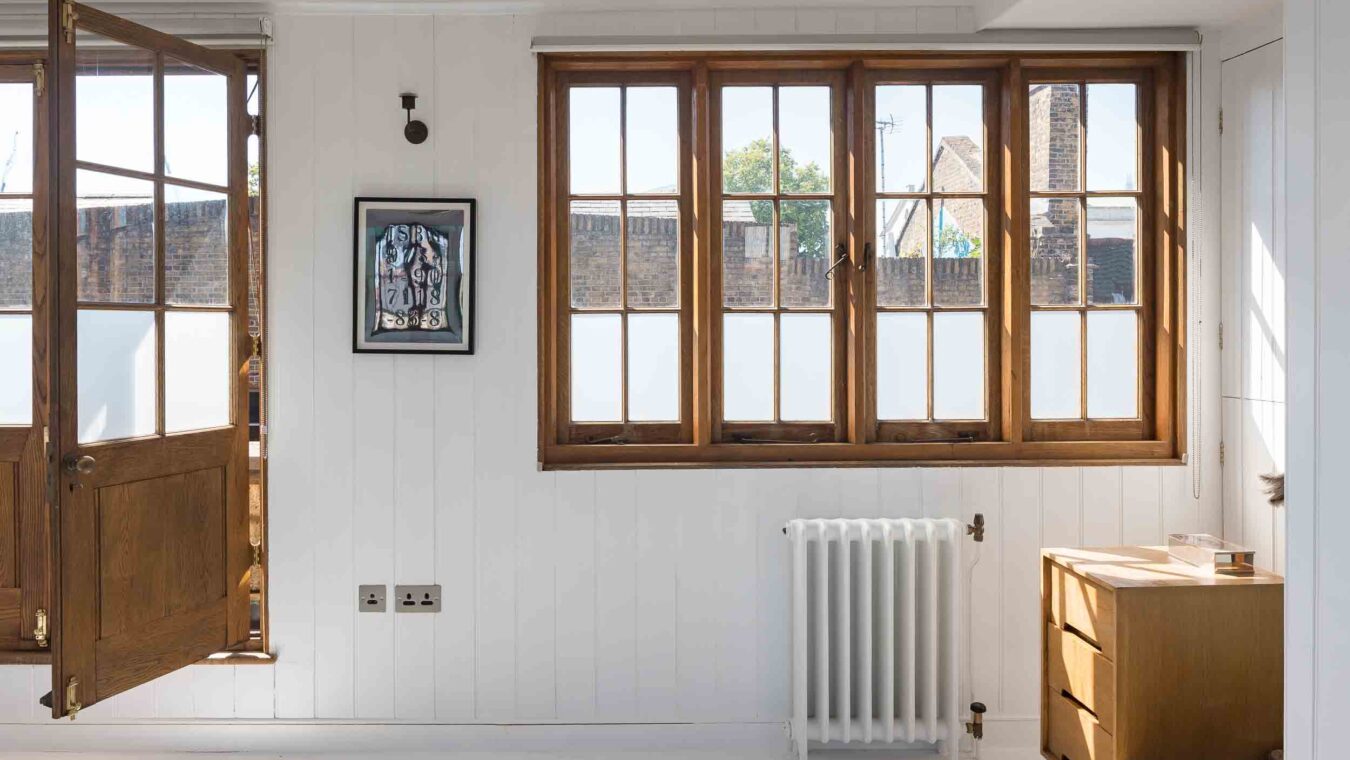 Sectors:

Listed Buildings

Residential

Year:

2009

Client:

Private

Location:

Spitalfields
This mixed-use project created a gallery, office space, large family home and cottage from the footprint of a house and garden of 1720 in Spitalfields.
The house, although double-fronted and apparently quite grand was, in reality, only one room deep with small, quite pokey rooms. Immediately behind stood a warren of sheds, with a much-mutilated workshop building at the end of the garden.
The original house was refurbished and had added to it a bank of larger full-width rooms, faced in western red cedar, overlooking the courtyard garden, accessed at half levels off the retained central staircase.
At ground level this addition became a fully glazed gallery opening onto the courtyard garden and beneath this a basement office space was formed.
The old workshop at the end of the garden was refronted in a simple five-bay design in brick and refurbished to form a self-contained dwelling.
This property has received accolades from Grand Designs and the Daily Telegraph.
Photography: Peter Landers