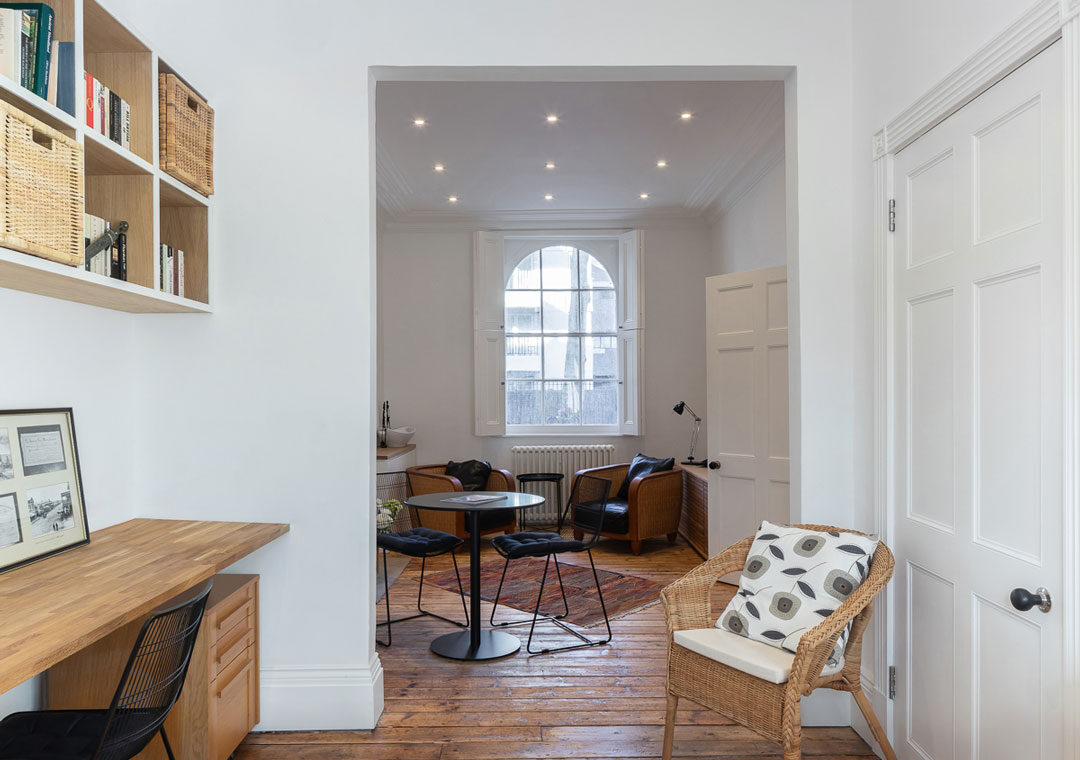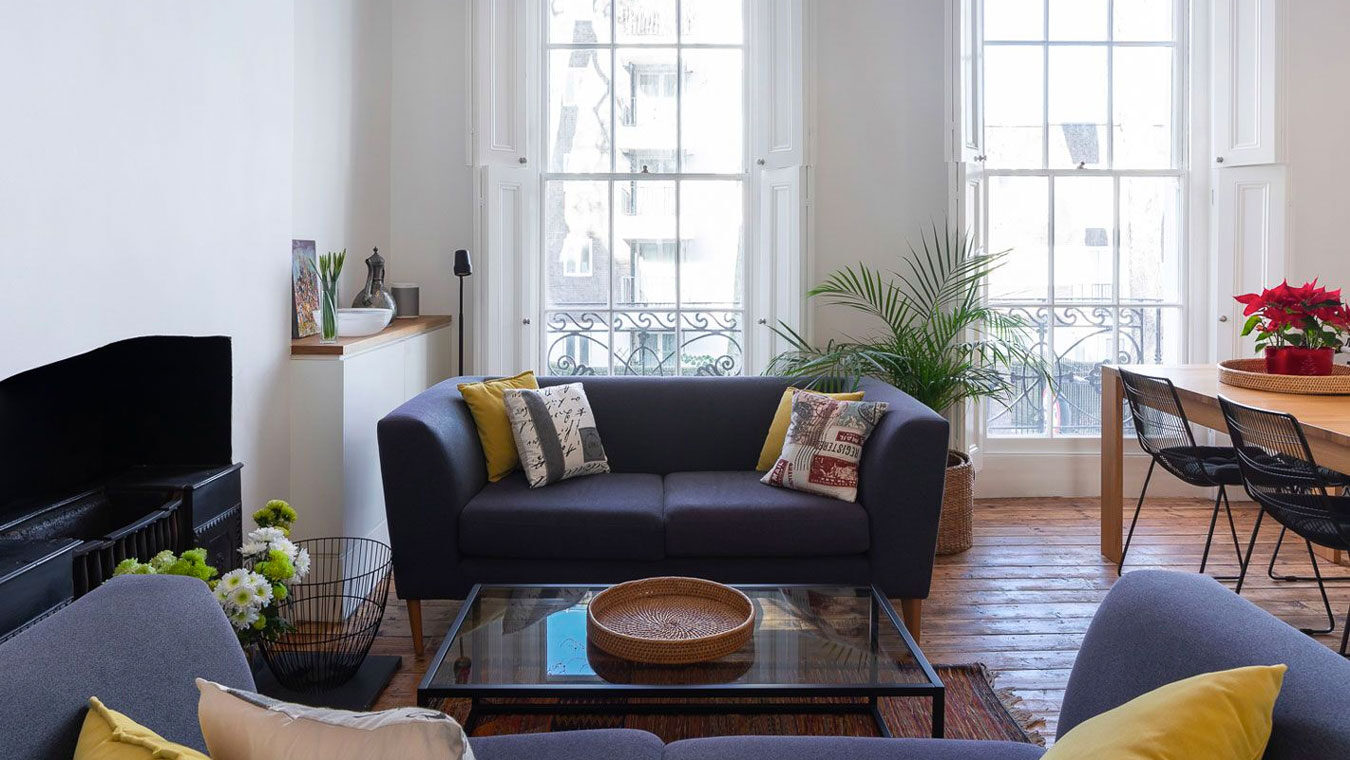 Sectors:

Listed Buildings

Residential

Year:

2019

Client:

Private

Location:

Bloomsbury, London
This Grade II listed house was bombed during the war and all that was retained was the front façade. The rear part of the house was poorly rebuilt in the 1950s and was devoid of any of the Regency character of the original house.
Our brief was to reinstate some of this lost character and create a clean, modern interior that would complement the reinstated fittings. This involved the design of a suite of joinery installations which use oak and spray lacquered MDF as the primary materials. These materials were used to create bookcases, wardrobes, shelves and desks and make the interior of the house pleasingly coherent as you travel from level to level.
Rusted single glazed crittal windows to the rear elevations were replaced with painted timber double glazed casements and the electrical and heating system refitted throughout. The master bedroom ensuite is separated from the bedroom by a three quarter height wall allowing the original volume of the room to still be appreciated and allowing light to pass from front to back.
Photography: Peter Landers