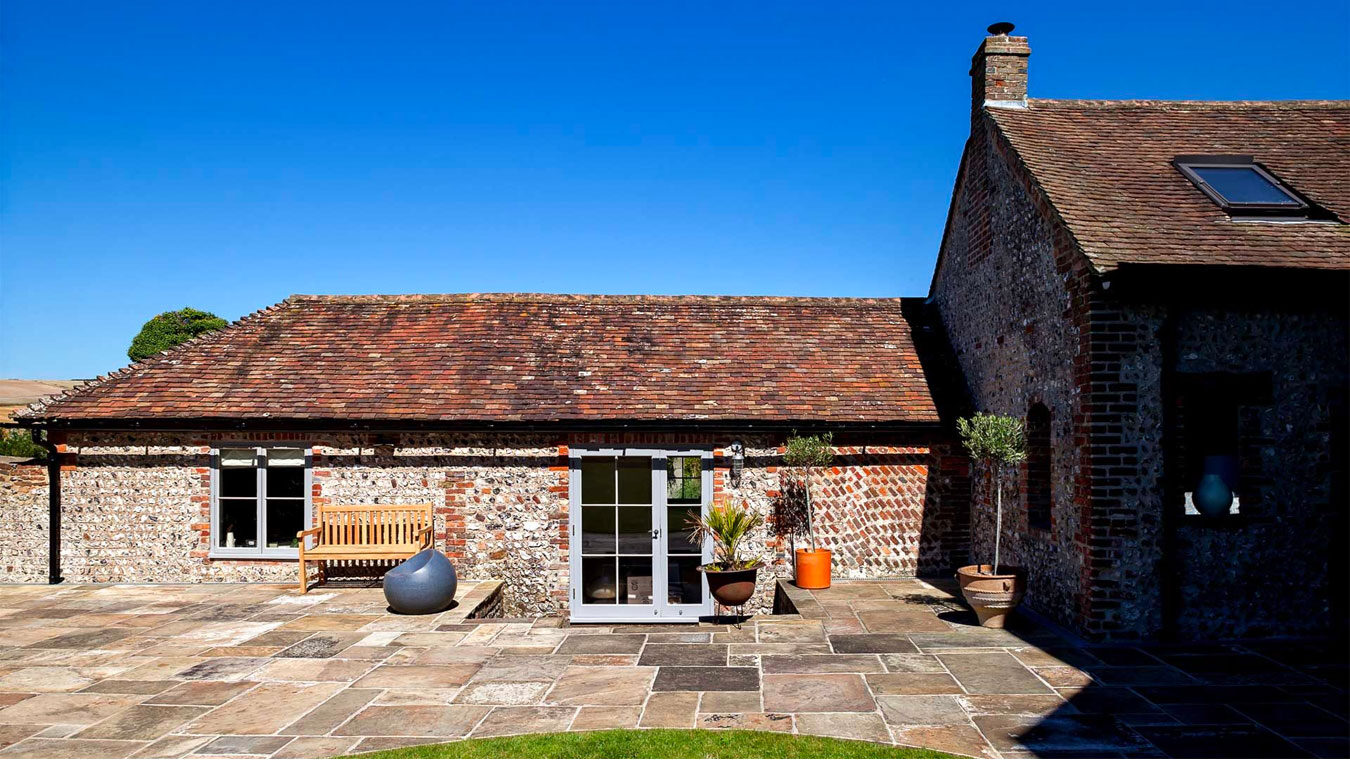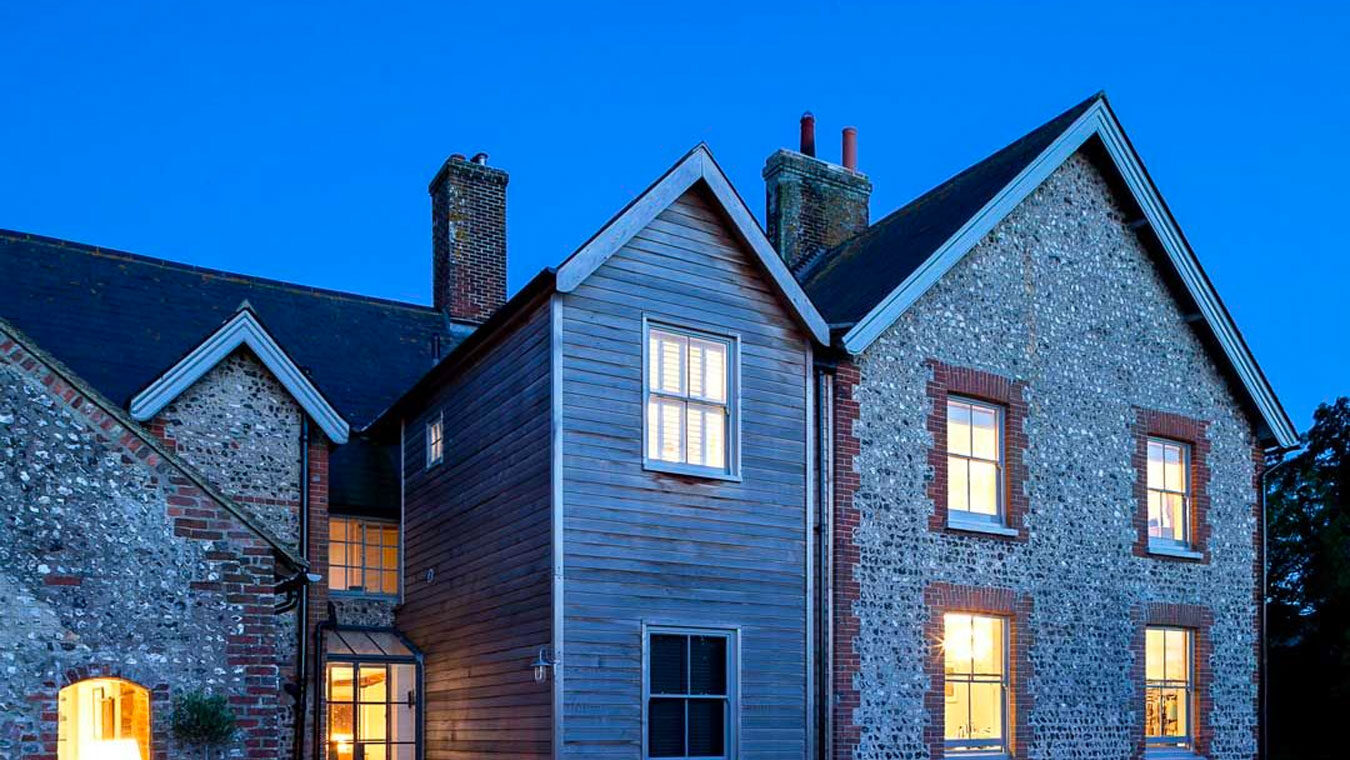 Sectors:

Listed Buildings

Residential

Year:

2016

Client:

Private

Location:

East Sussex
Located in Norton – a hamlet located north of the village of Bishopstone in East Sussex – The building is L-shaped and faced with flints and red brick dressings with quoins and a slate roof. This house had undergone many changes since the mid 16th Century, including a two storey extension to the west elevation from the 1930's and more remedial work.
The aim of the project was to restore a sense of rationale to the house and provide the owners with spaces that responds to their individual and family needs. Refurbishment and remodelling works were applied to the exterior and interior of the house to reinstate the period features and original character of the building.
A key proposal included new glazing to the elevations fronting onto the garden to provide a greater level of natural light indoors and create better access to the outside. Improvements to the landscaping has resulted in a more functional and pleasant terrace, while the 30's extension has been insulated and clad in hardwood timber weatherboarding.
The roof pitch of this extension has been altered to complement the pitch of the existing house, with new double hung timber sash windows, which follow the style of adjacent existing windows. Small changes to the internal layout have provided a more generous Kitchen and Hallway.
Photography: Peter Landers