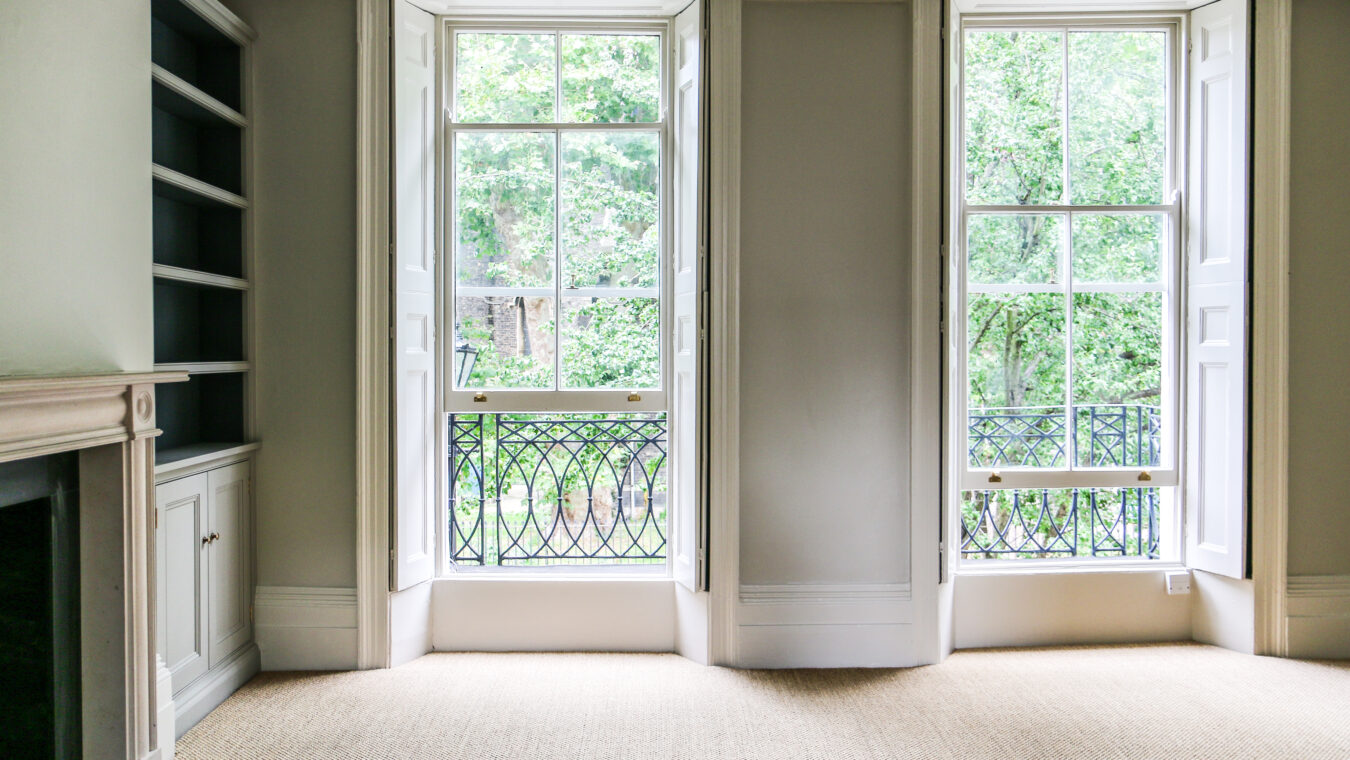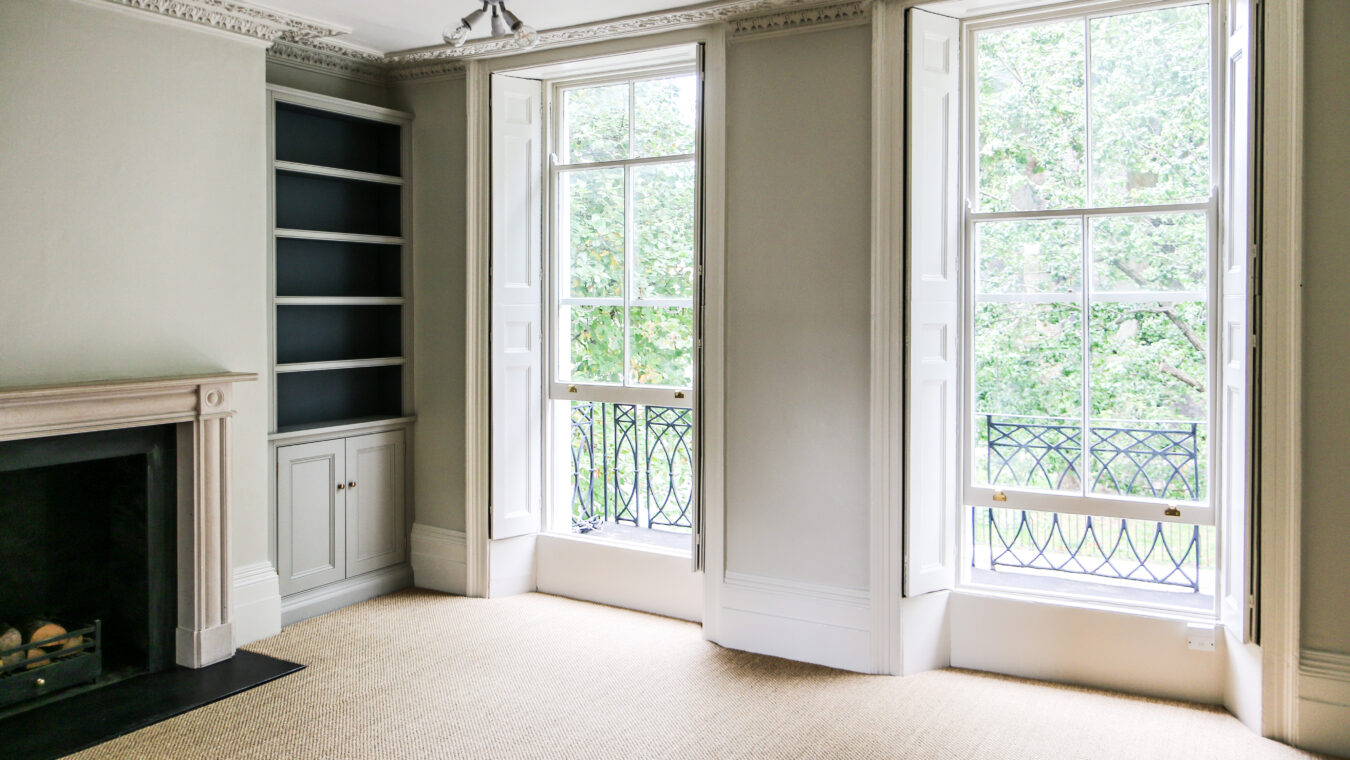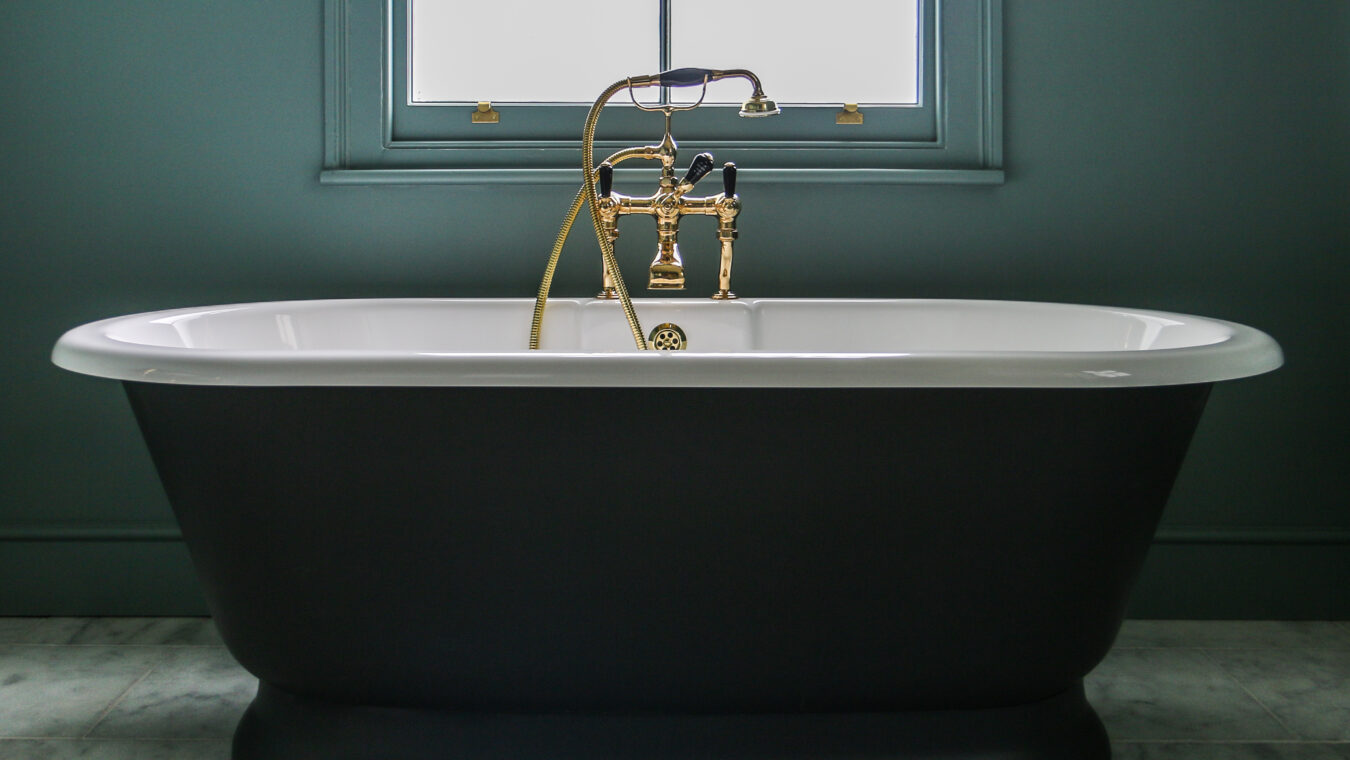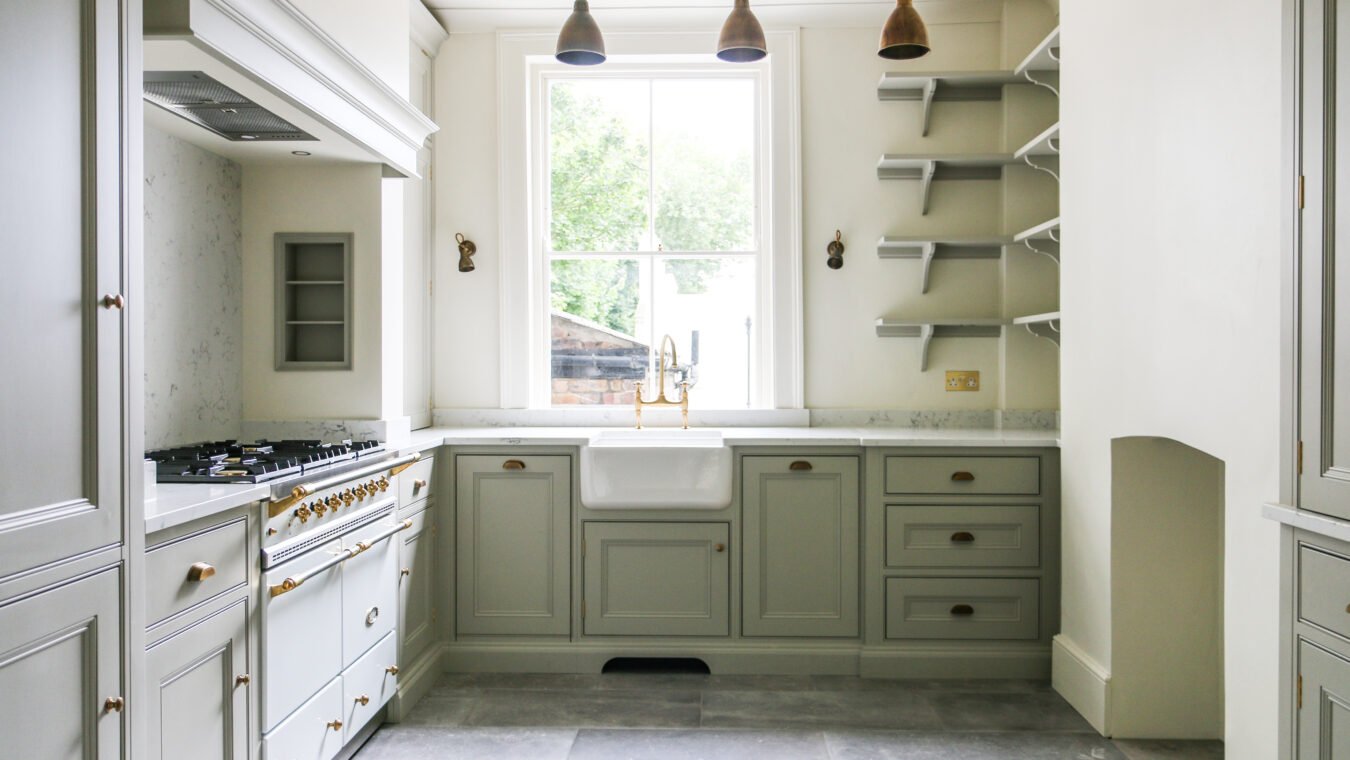 Sectors:

Listed Buildings

Residential

Year:

2020

Client:

Private

Location:

Islington, London
This interior refurbishment project was completed in close collaboration with our journalist client who later had a feature article on the project published in Vogue Magazine – click here to read the feature. The flat is spread over three floors of a listed Georgian townhouse in Islington. With a relatively small budget, we improved the layout on the main level by connecting the kitchen to the living/dining room. A breakdown of what the works involved as follows:
Colour Scheme: collaboration with Farrow & Ball lead to the complementing blue and cream tones throughout.
Flooring: without the funds to restore the historic timber boards; seagrass carpet was chosen to keep the natural tones and introduce a subtle texture that links all the spaces together.
Fittings: historically appropriate bronze fixings were carefully selected throughout.
Fireplaces: reclaimed surrounds and grates were sourced from local salvage yards.
Kitchen: the traditional shaker style design was led by Humphrey Munson.
Bathrooms: were stripped, re-serviced and new sanitaryware and fixtures installed.
Photos courtesy of client.