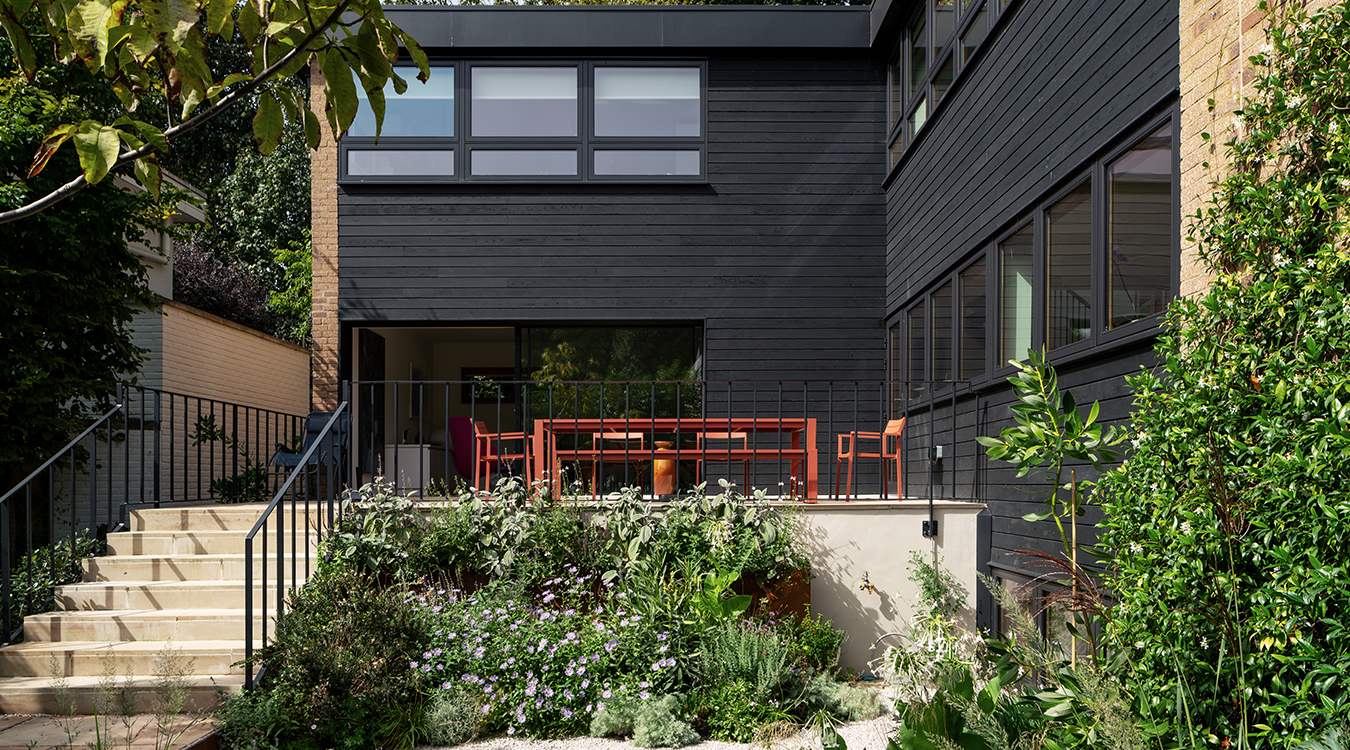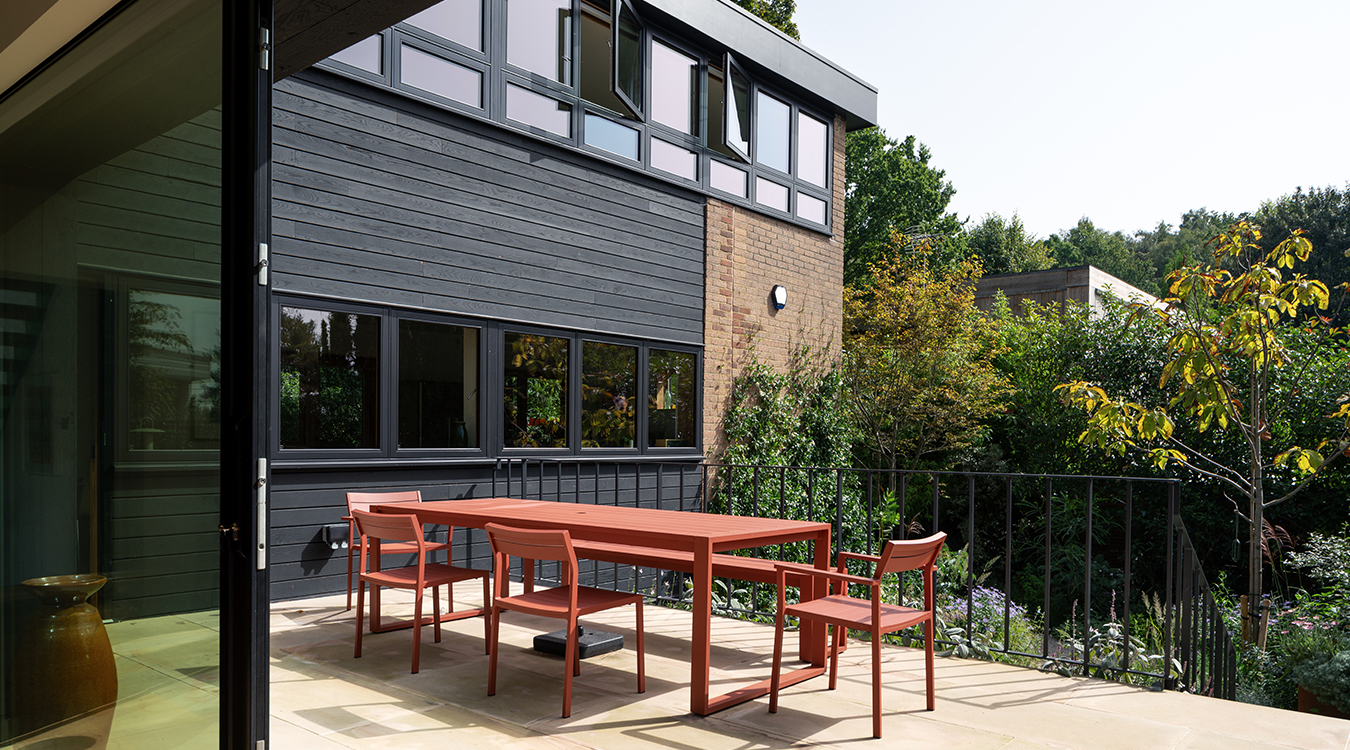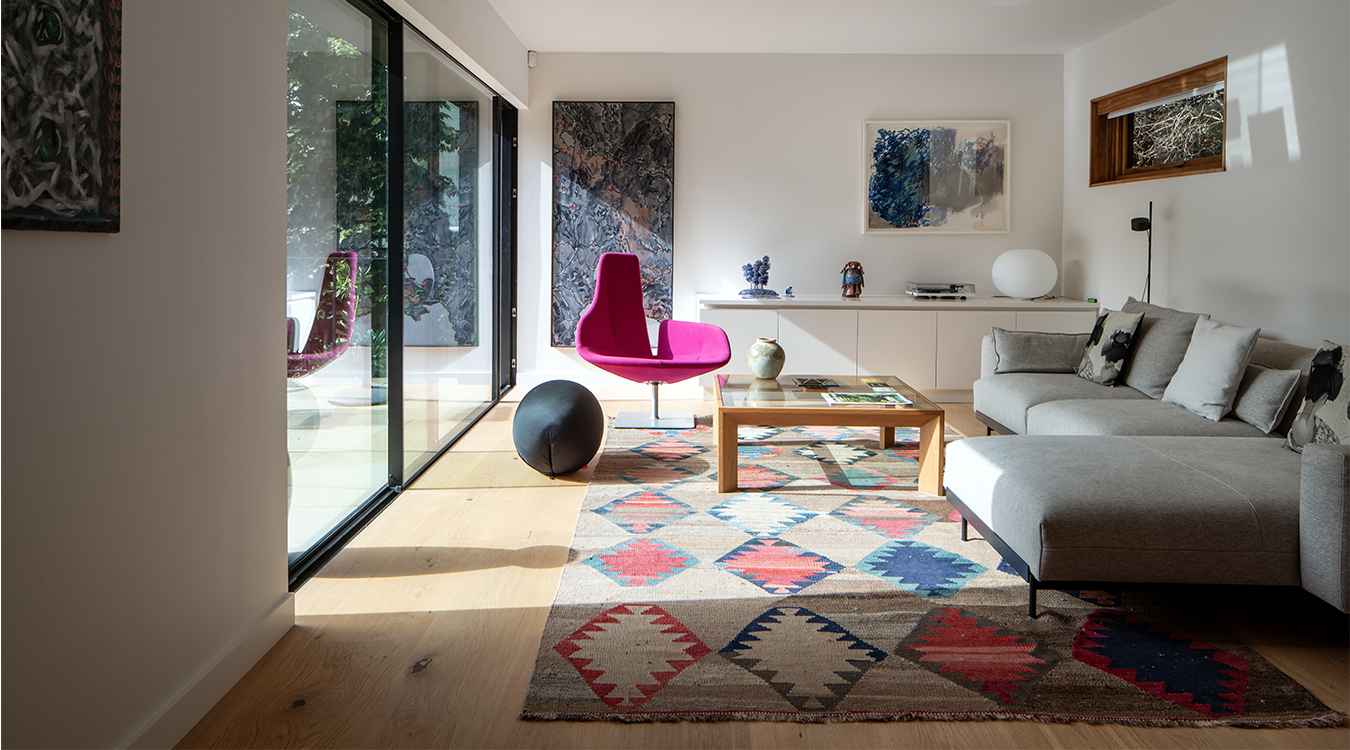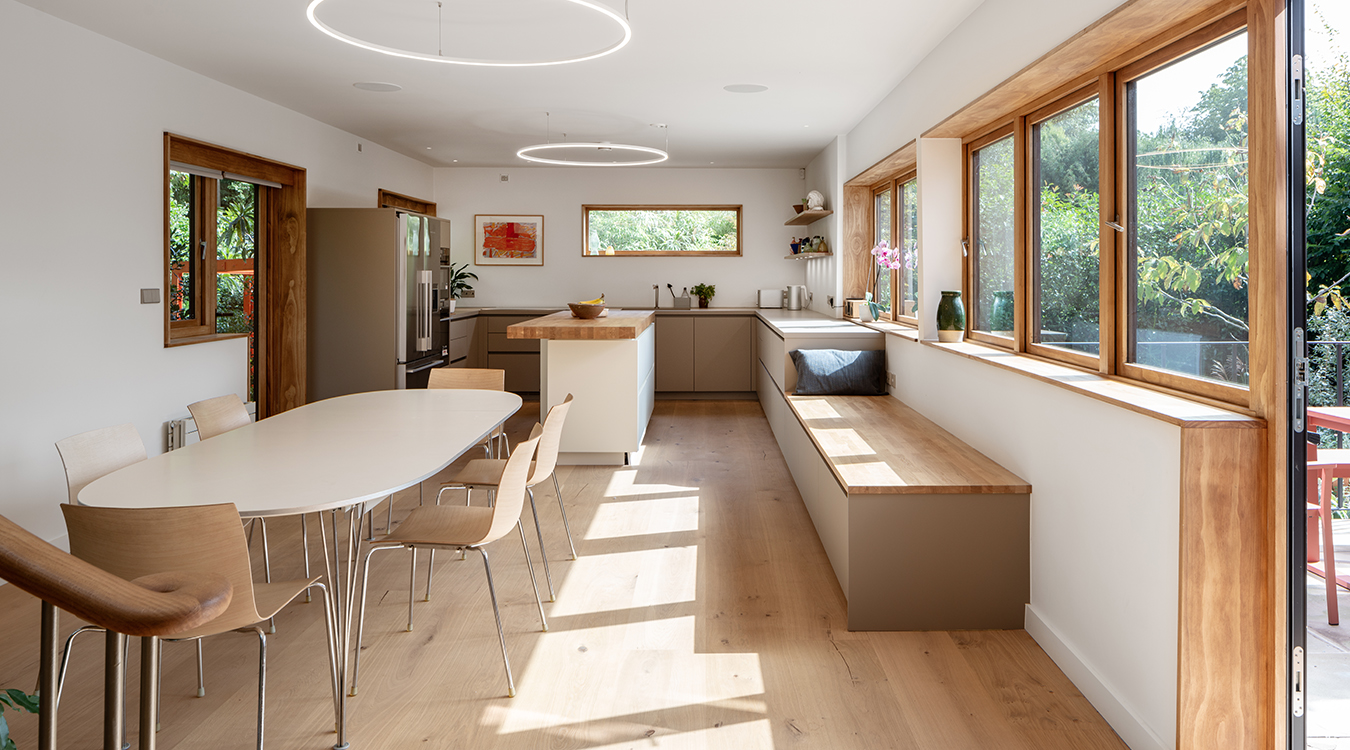 Sector:

Residential

Year:

2023

Client:

Private

Location:

North London
Part of a small mid-century estate bordering Hampstead Heath, Mid-Century House was designed in the 1960s by Michael Leonard, a well-regarded architect in his day.
The house was designed with an L-shaped plan, with a staircase in the elbow and split-level floors. The different spaces were intended to flow into each other with all rooms being orientated to have views of the garden. Over time however, the house had been divided up into smaller rooms and this feeling of openness had been lost.
Chris Dyson Architects were asked to overhaul the house, reconfigure it internally and improve its connection with its garden.
In our work we wanted to revive this feeling of openness and interconnectedness. To open up the ground floor we replaced the heavy timber staircase, installed floor to ceiling sliding doors in the living room and converted an existing garage into a utility room, so that the kitchen could become a more calm, peaceful space. On the first floor We removed partitions to create generous bedrooms, bathrooms and studies, all with views onto the garden. We incorporated an existing basement apartment into the house, using the new stair, to create a guest suite and home spa.
Reducing energy use was a key driver in the project. We replaced single glazed windows and installed insulation to the walls and roof, to make the house cosier. We renewed all the services to increase their efficiency.
Photography: David Churchill