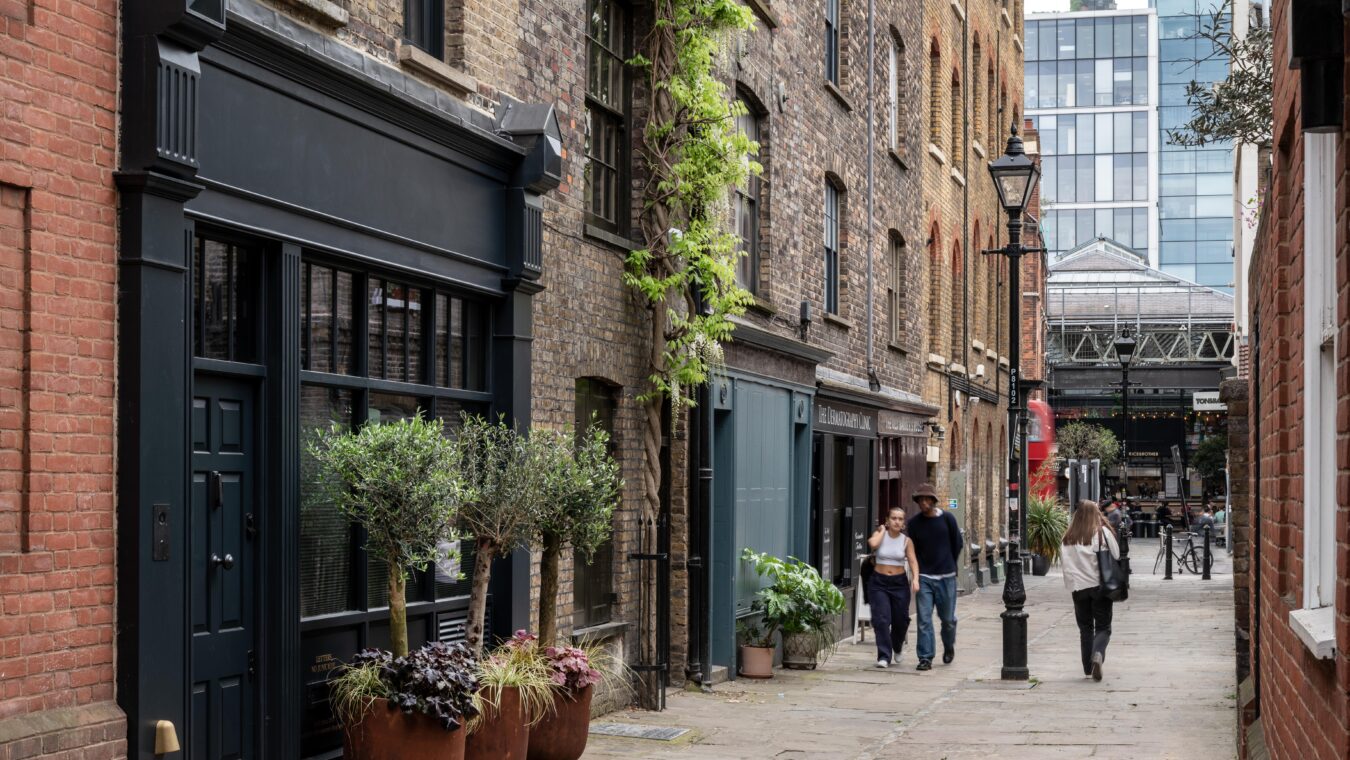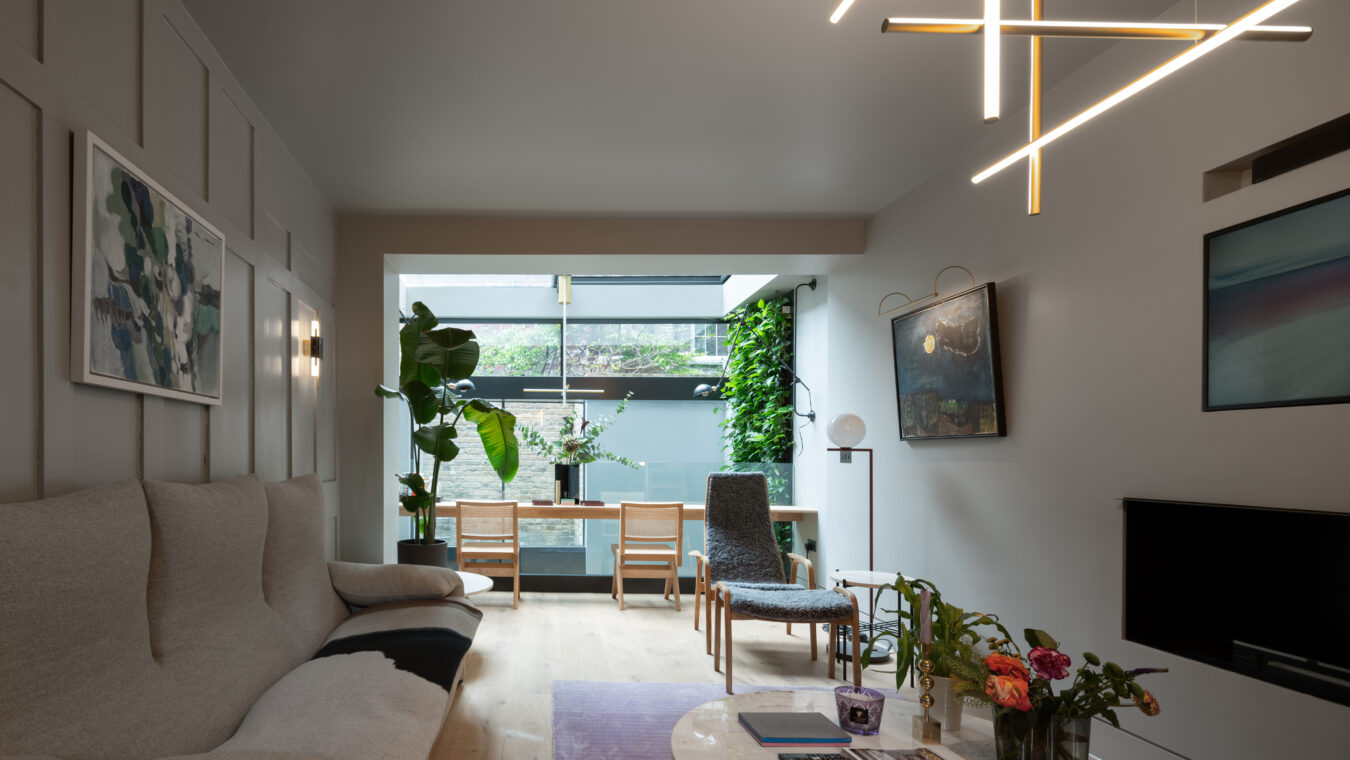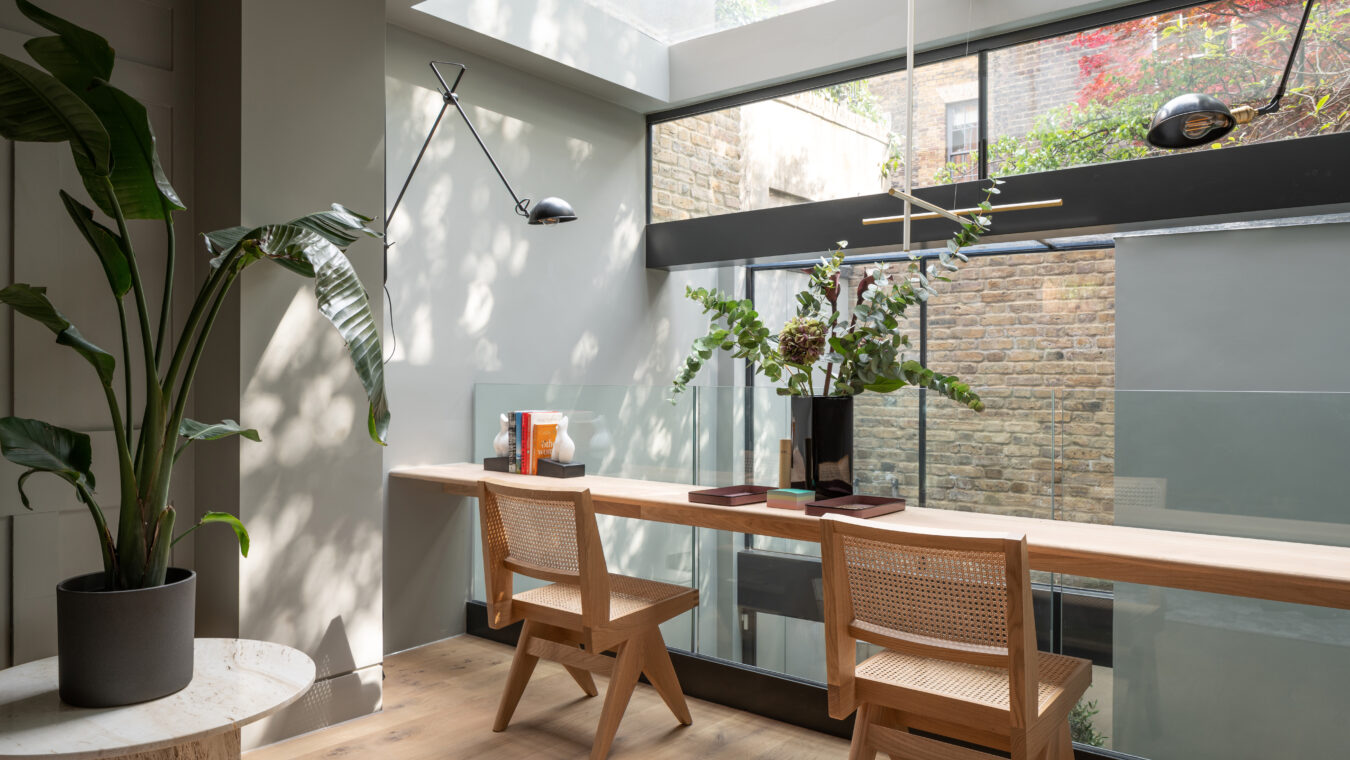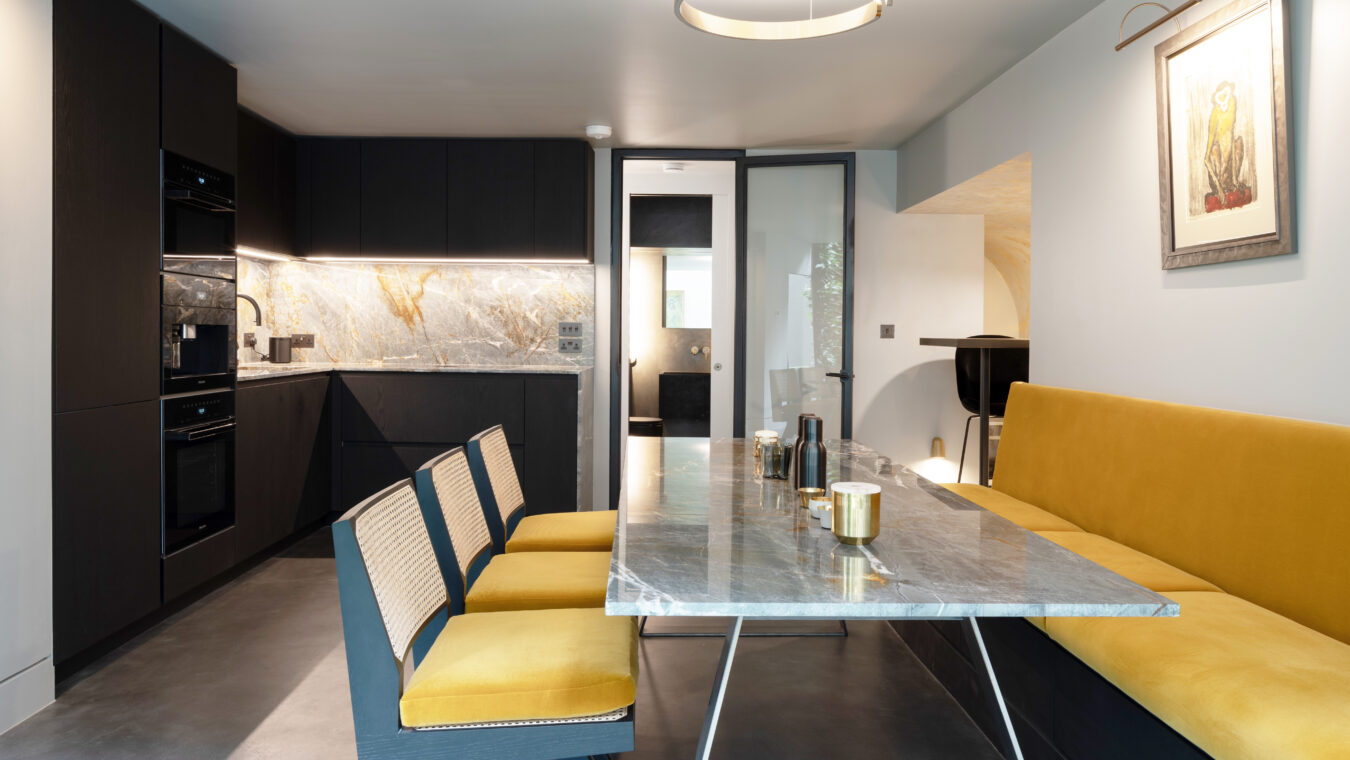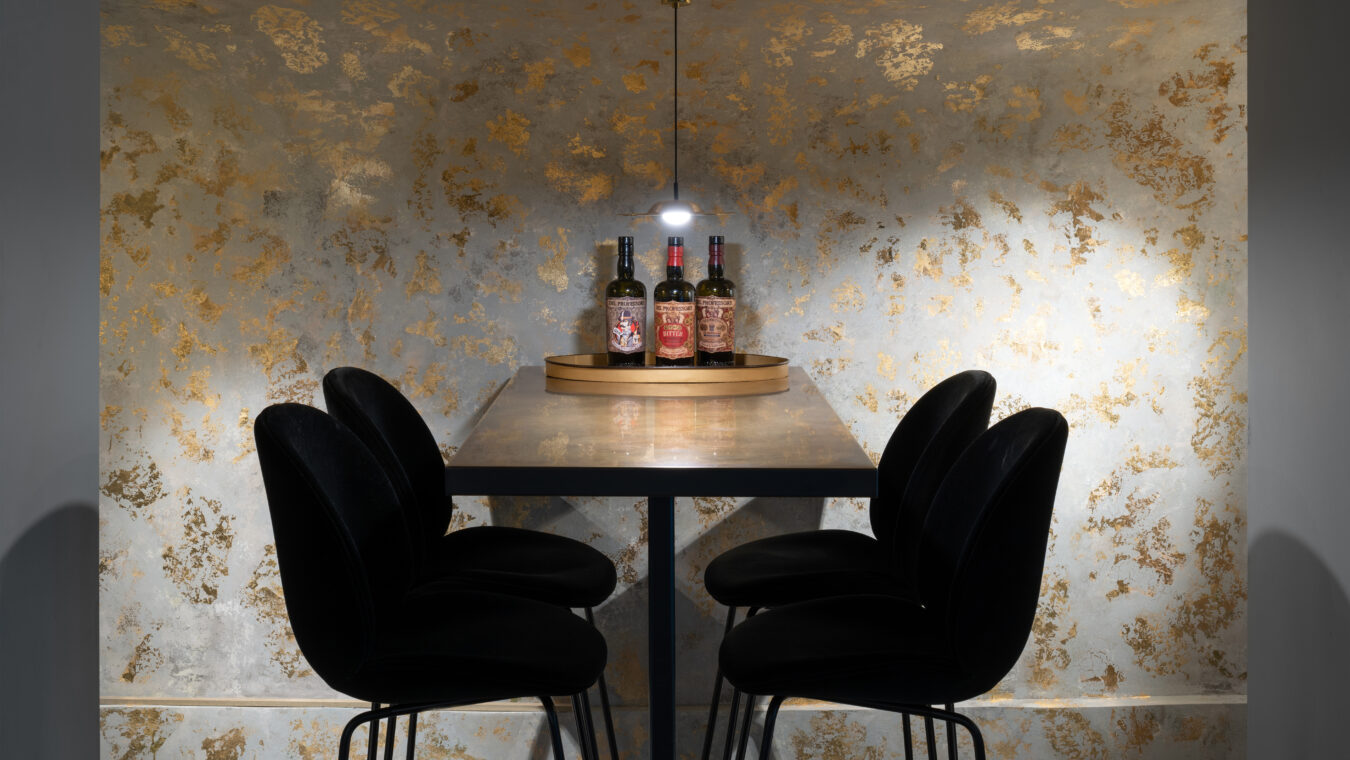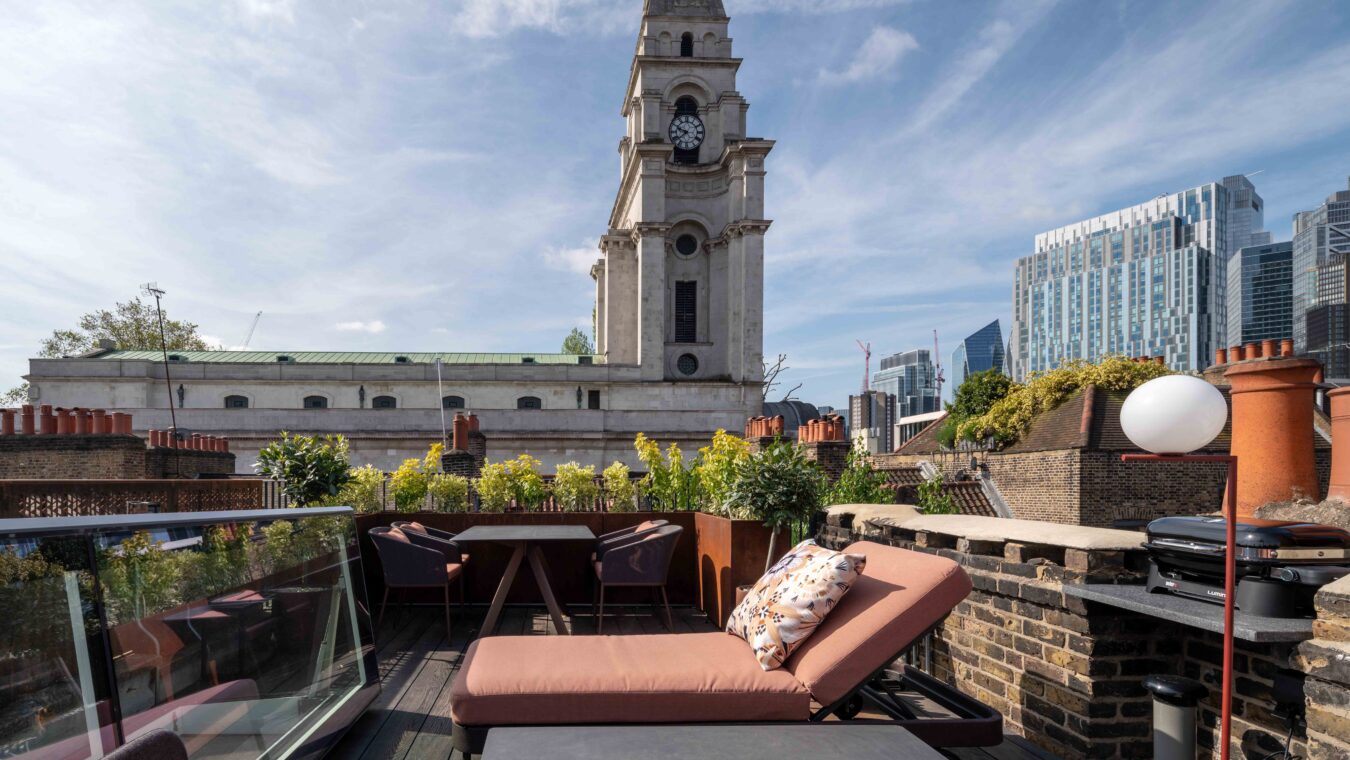 Sector:

Residential

Year:

2023

Client:

Private

Location:

Spitalfields, London
The Tailor's House is on a narrow pedestrian passage in east London.  The passage was once a commercial street and dates from at least the mid seventeenth century.  The house is thought to be from the mid-19th century.  Generations of previous owners have substantially altered the house, including removal of its street facing shopfront at ground floor and all internal mouldings, woodwork and details.  No historic detailing survived.
We fully restored the building to create a sleek, modern family home.
Externally, using historic records as a guide, we reinstated the lost timber shopfront and sash windows. This reinforced the historic context of the building, creating a gentle reminder of the street's commercial origins.
Internally we reconfigured the house, moving away from the traditional front room and rear parlour layout. The house's foot print is very narrow so the traditional arrangement created lots of small rooms which made the house feel cramped.  We created a new dog leg staircase behind the front façade which allowed us to create one generous room on each floor with views to the front and rear of the house. Each upper floor room is an en-suite bedroom with a shower, WC and storage arranged along one wall.  This creates an unexpected feeling of space and allows daylight to enter from both East and West.
We moved the kitchen and dining room to the lower ground floor by excavating the rear courtyard garden and enclosing it with an all glass extension.  This brings light down into the basement and creates a double height dining room, which is visually connected to the ground floor living room by a fully planted green wall.
Access to the roof is improved to create an enhanced roof terrace with panoramic views of the city.  A new stair to the roof is covered by an opening, full length glazed rooflight which brings daylight down into the top floor.
Photography: David Churchill
Historical Image:  London Picture Archive