Sector:

Residential

Year:

2022

Client:

Private

Location:

Liguria- Italy
The house is located within the heart of the historical village of Moltedo, a linear village precariously laid out along the western edge of a valley in the Northern Italian province of Liguria.
Built piecemeal over may centuries it is an amalgamation of volumes around a central, medieval tower.  All its rooms have high, lofty ceilings, some vaulted and plenty of windows.  Its walls are very thick, and its window reveals are splayed to make the most of the light and prevent the hot sun from coming into the plan.
The house was a maze of rooms and corridors, and it was not possible to get to the lower floors from within the building.  Our first design move was to clear the rooms of architectural clutter and create a clear circulation pattern.  The tower was the obvious vertical unifying element and so we decided to remove its internal rooms at each floor and insert the new staircase within the newly opened volume.  This proved to be controversial, as the tower was built upon rock which needed to be blasted away in part to create access to the lowest level spa and solar terrace. This move liberated the plan, allowing us to satisfy our clients aim of creating two dwellings within one.
Throughout our design process our strategy has always been to respect the original fabric, use original materials and detailing and only insert new where we felt essential or appropriate.  The new insertions are either steel structures or marble floors. Our design for the floor was inspired by the basilica di San Maurizio in nearby Porto Maurizio, known as the Duomo di San Maurizio.
Materially there is a wonderful contrast of the rough and the smooth, the rough being the heavy masonry walls and the smooth the new floors, windows and doors.  Light and shade 'chiaroscuro' dominates the house throughout the seasons and times of the day.
A key part of this project was creating a series of external spaces, each with its own purpose and character.  As part of our project the land to the rear of the house was terraced, providing a variety of spaces for eating, sitting and sunbathing at different levels at different times of the day, allowing the clients to hide or enjoy the sun as they wish.
Photography: Jeremy Freedman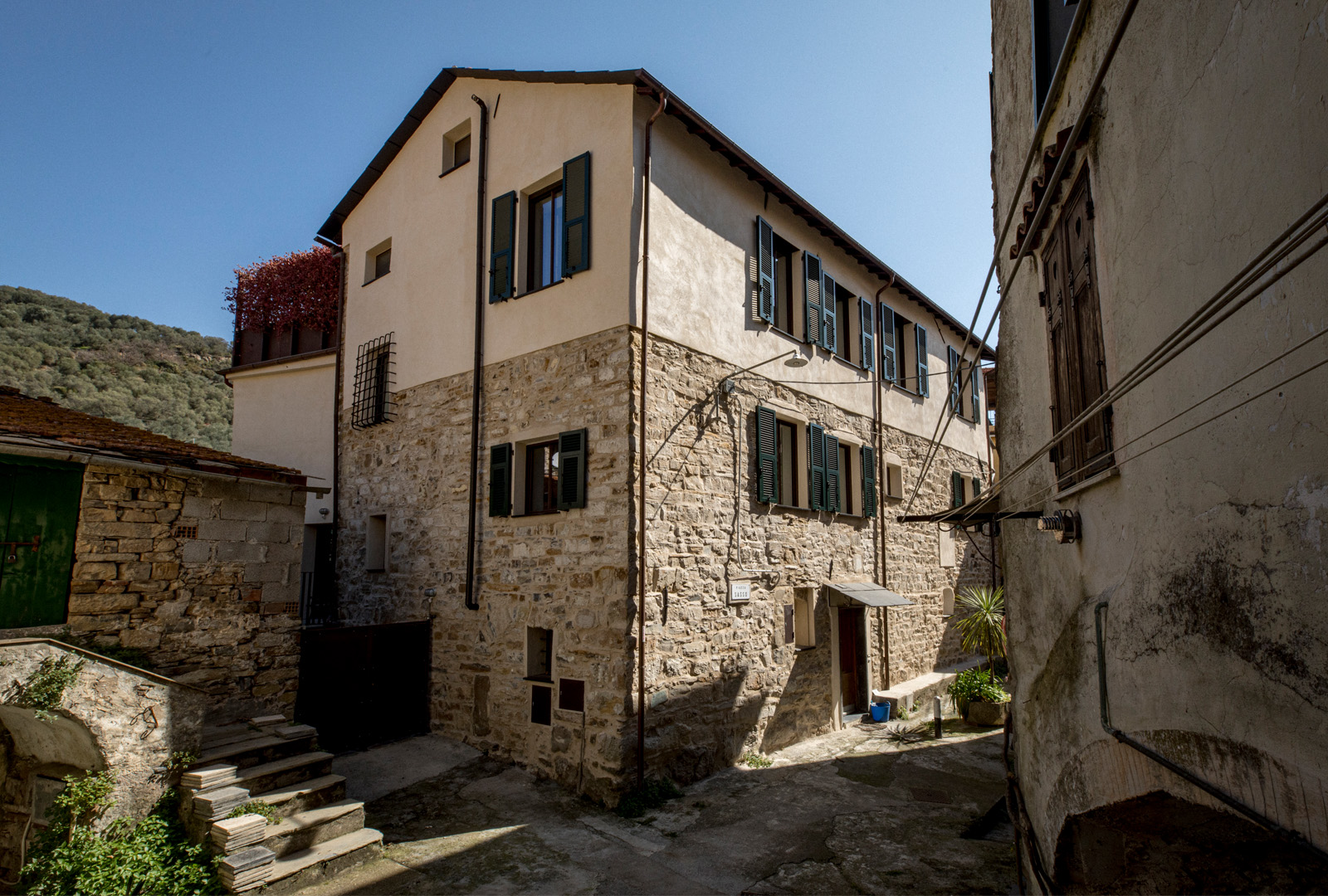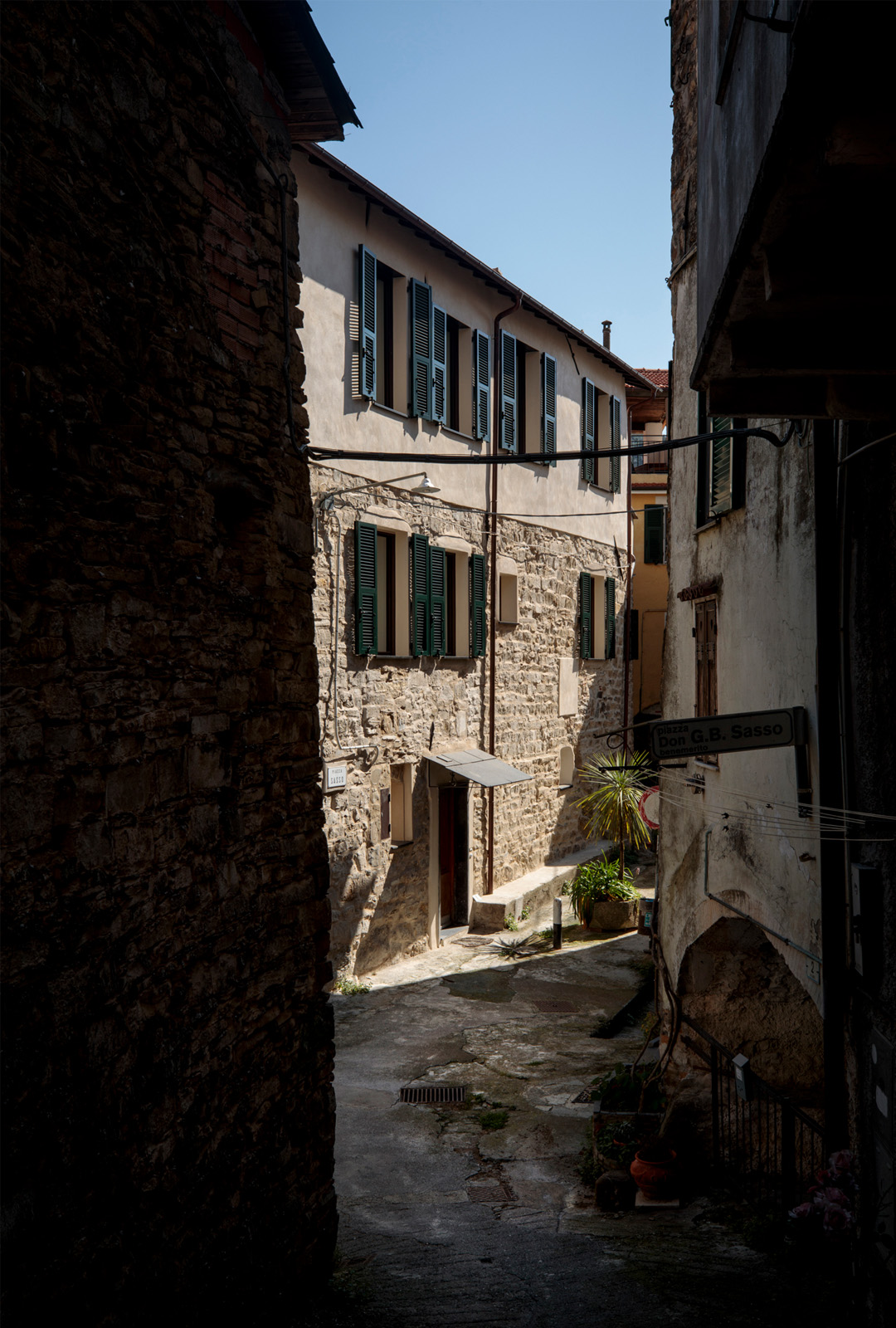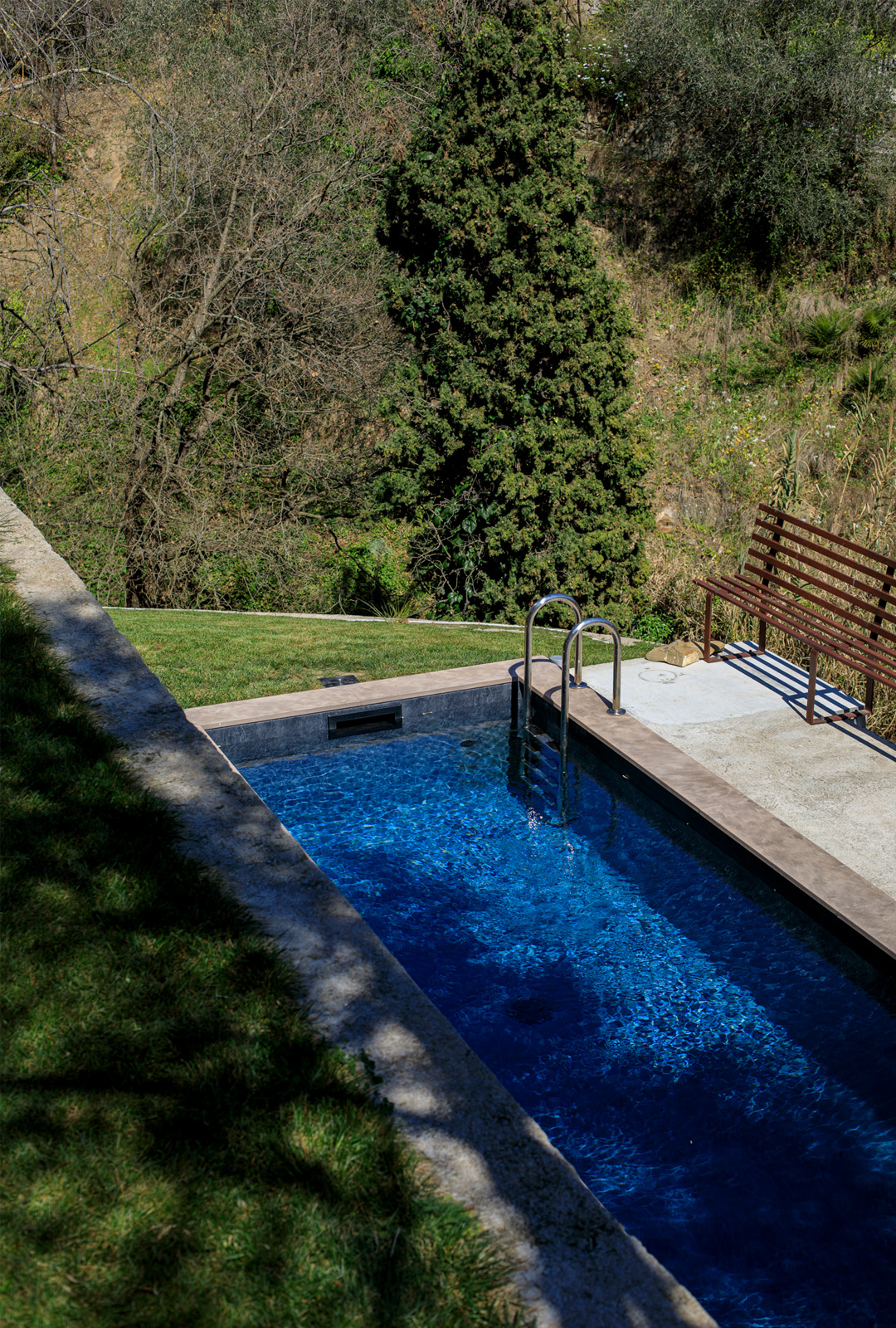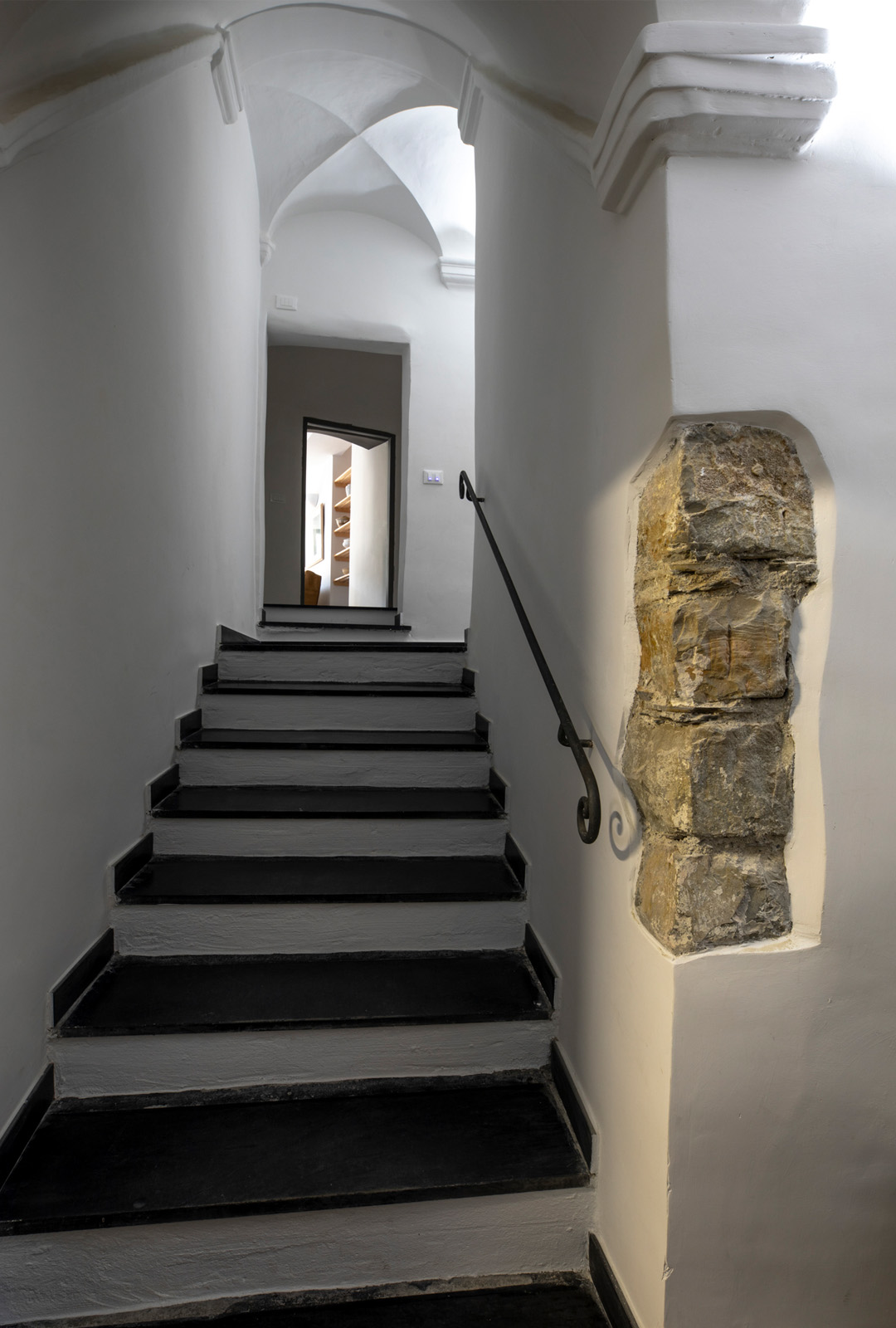 "When the team from Chris Dyson Architects first came here, they pointed out all sorts of clues as to how the building was originally put together, things that we hadn't even noticed. Their specialist knowledge helped us develop an understanding of what we were dealing with and the building's potential."