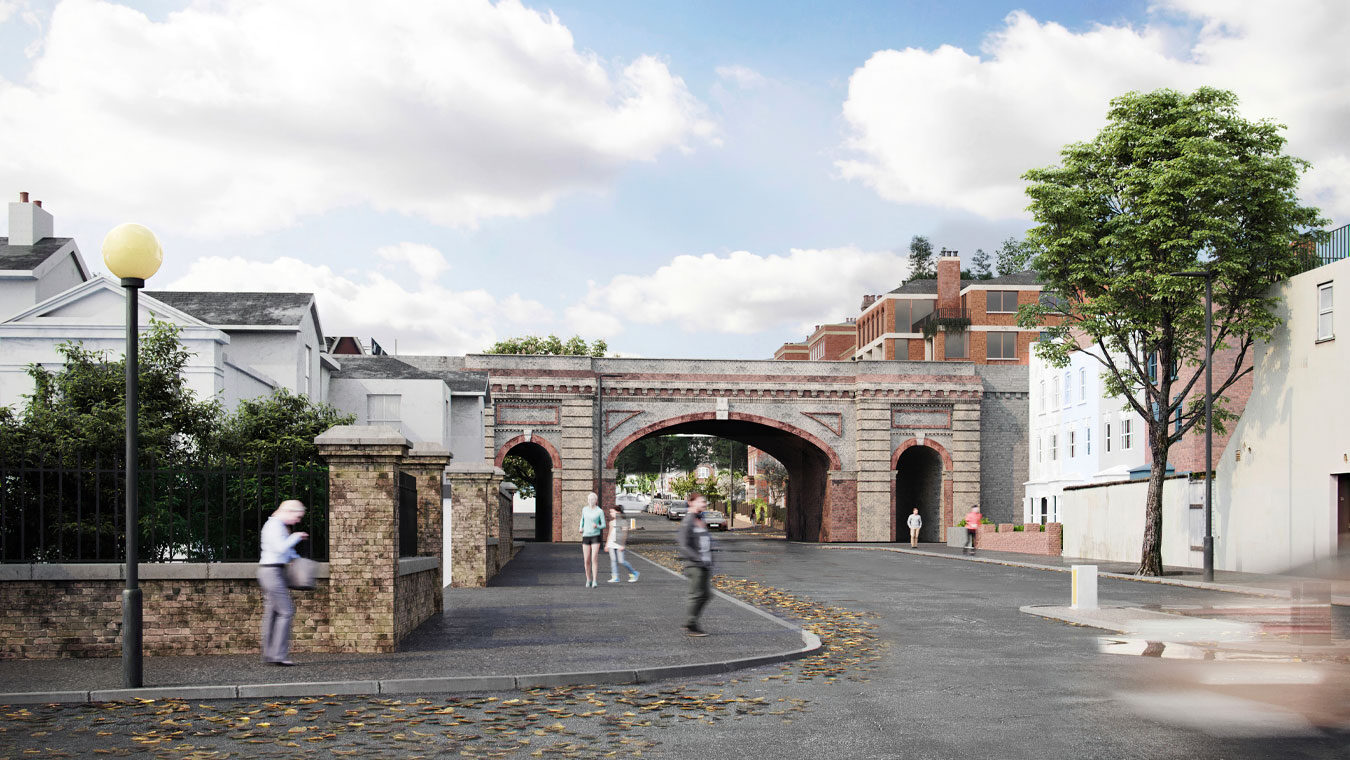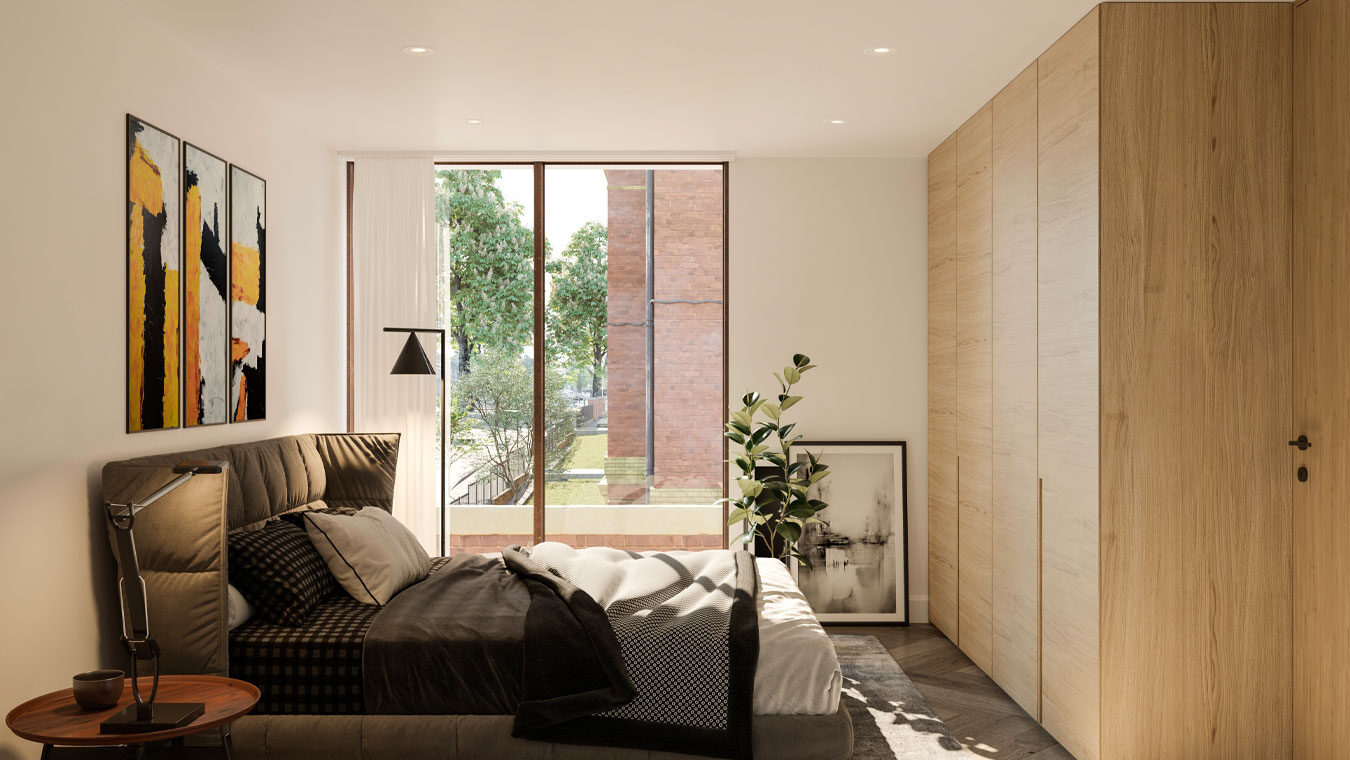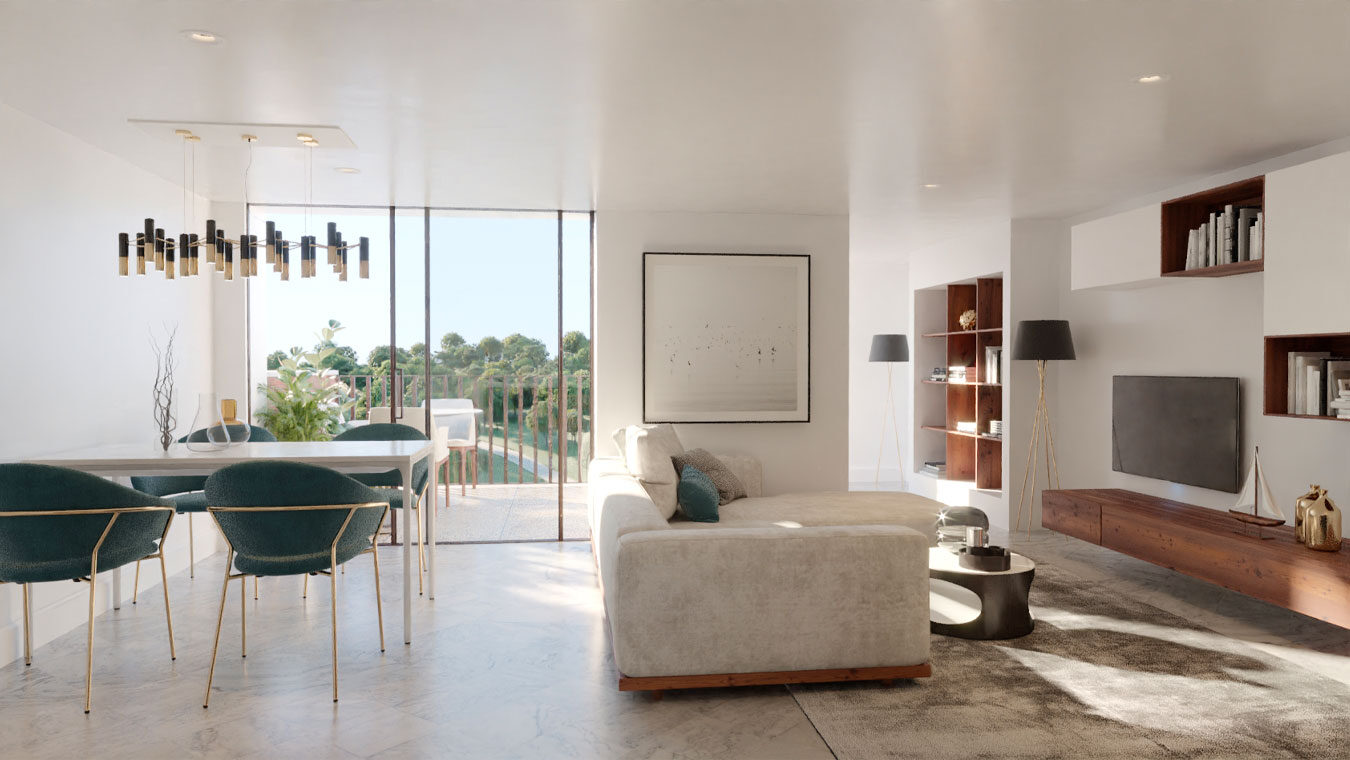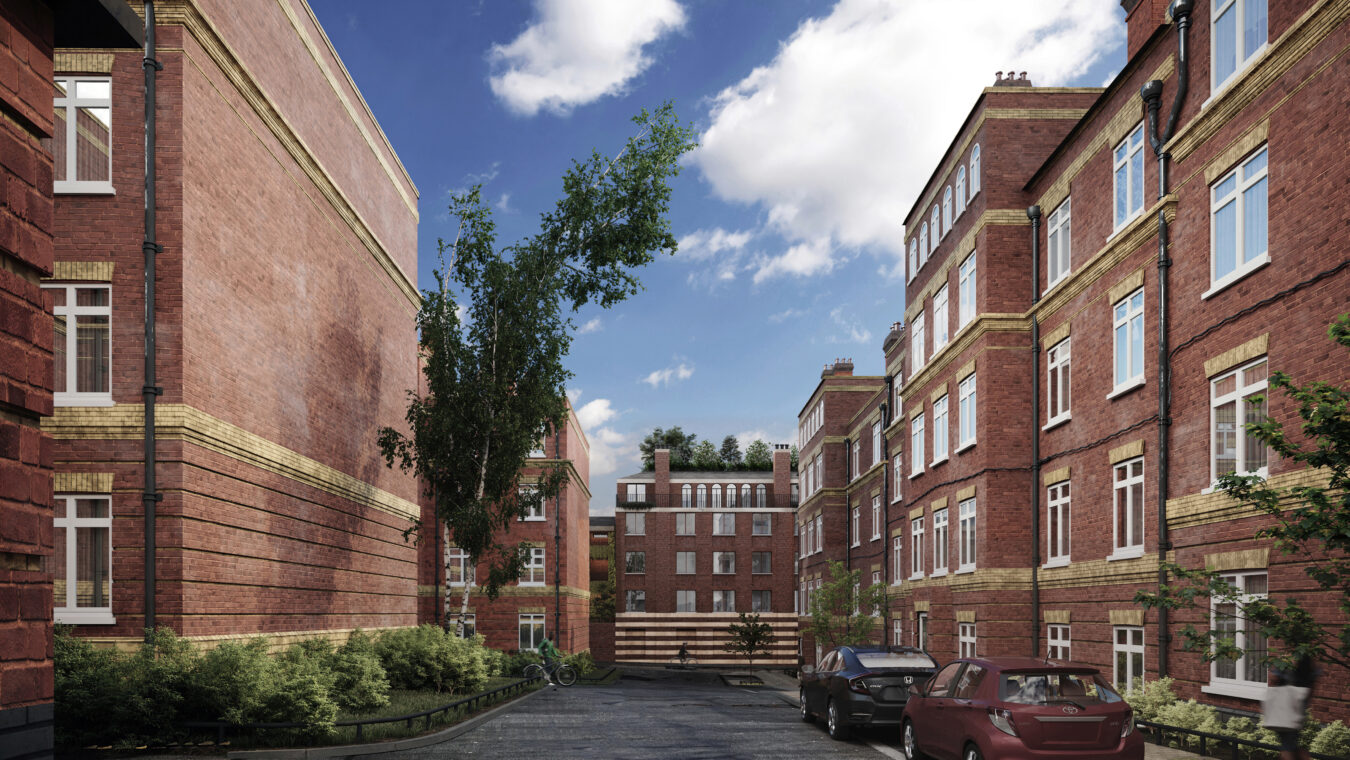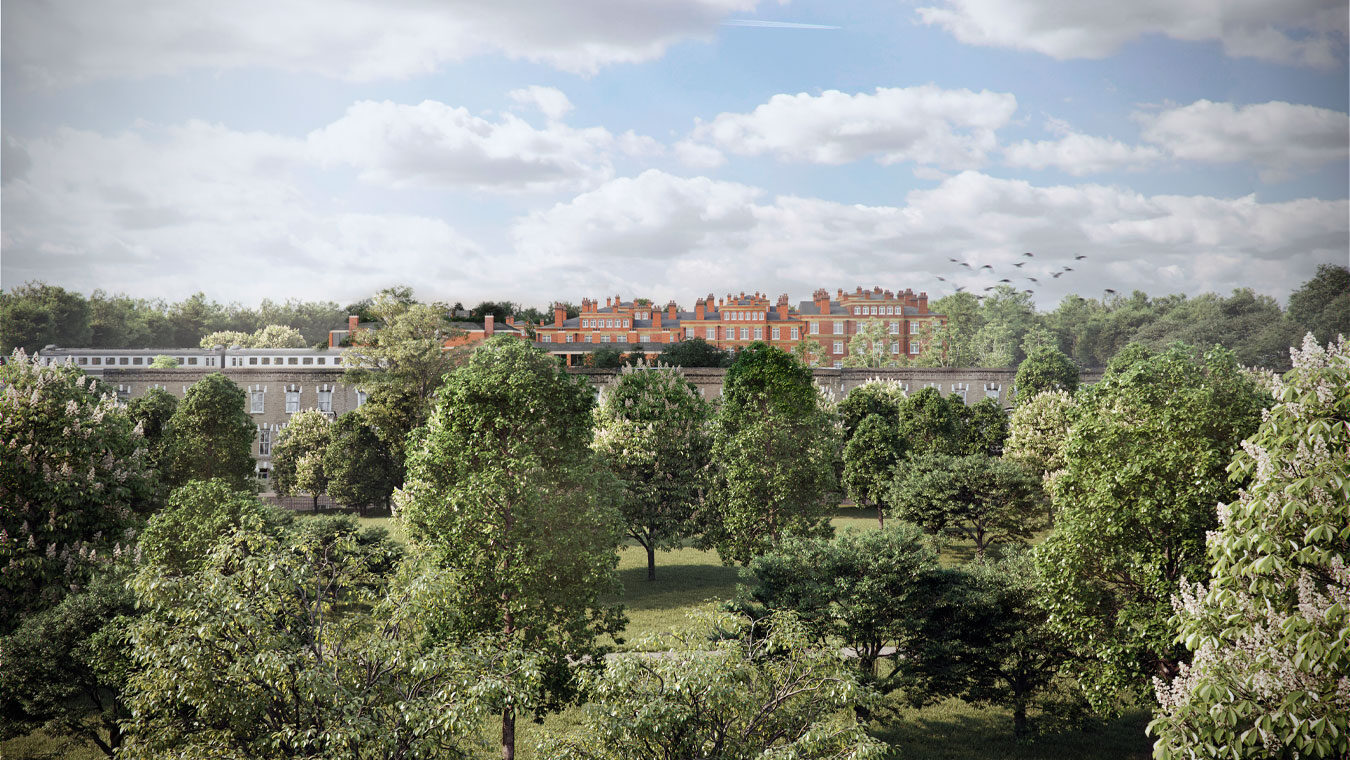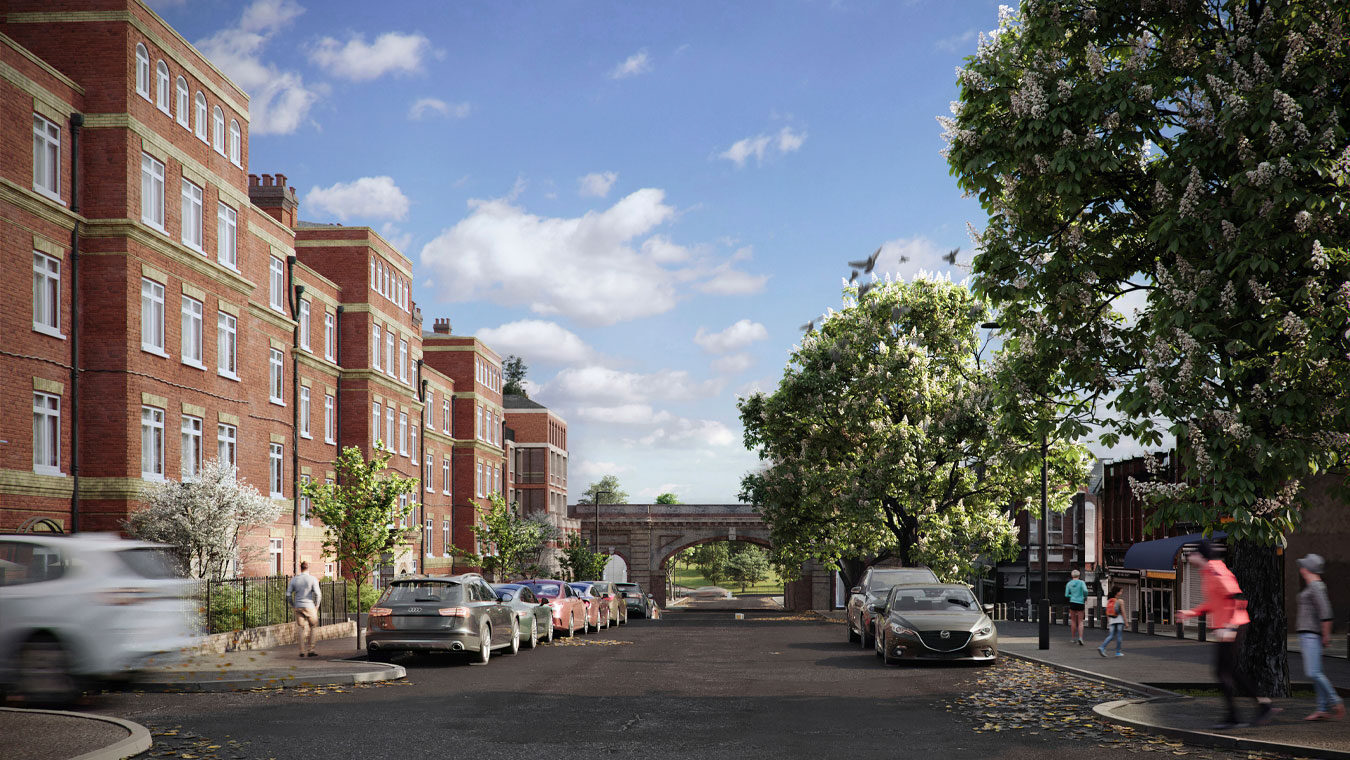 Sectors:

Listed Buildings

Residential

Year:

2023 - Planning Consent

Client:

Lipman Properties

Location:

London
Lambeth Council has unanimously approved the conversion of a long-abandoned milk depot in Herne Hill, south London into a 23-apartment building with a nursery and courtyard at its base. The new five-storey building will grow from the existing façade of the former Express Dairies depot; an unusual local landmark for its row of round windows, white pediment and bands of white stone. These features will be restored and the detailing continued and reinterpreted in the new architecture.
The project is within a local conservation area, next to a Peabody housing estate, which has mature gardens, early twentieth-century cottages and grand brick residential blocks. The architecture reflects this context in different ways; the red brick harmonises with the materials and proportions of the Peabody buildings, while the massing recedes at the top to retain the view of these neighbours from nearby Brockwell Park. The bays of the dairy's façade define arches and windows of the ground floor, which is intended to house a nursery or healthcare space.
The building is designed to provide high quality homes for a diverse range of households. The long site, which stretches back 57 metres alongside the railway arches, has been inventively maximised to create a mix of bright one, two and three-bedroom apartments, more than one third of which are designated affordable. The mixed-tenure project is planned to foster community – all residents share a generous roof garden, as well as a shared entrance.
As well as retaining the existing façade and side wall, the project targets high environmental standards. The BREEAM Excellent design, planned to achieve an 80% reduction in carbon compared to Part L, includes a green roof and extensive cycle parking, with space for more than 40 bikes.
Chris Dyson, founder and principal, Chris Dyson Architects:
"This is a wonderful moment. This project began before the pandemic, and to reach this point has taken four years of hard work and collaboration between the design team, our client and the local community. We are excited to start work bringing this neglected and unique piece of local history back into use."
CGI: DEGO Render Inc