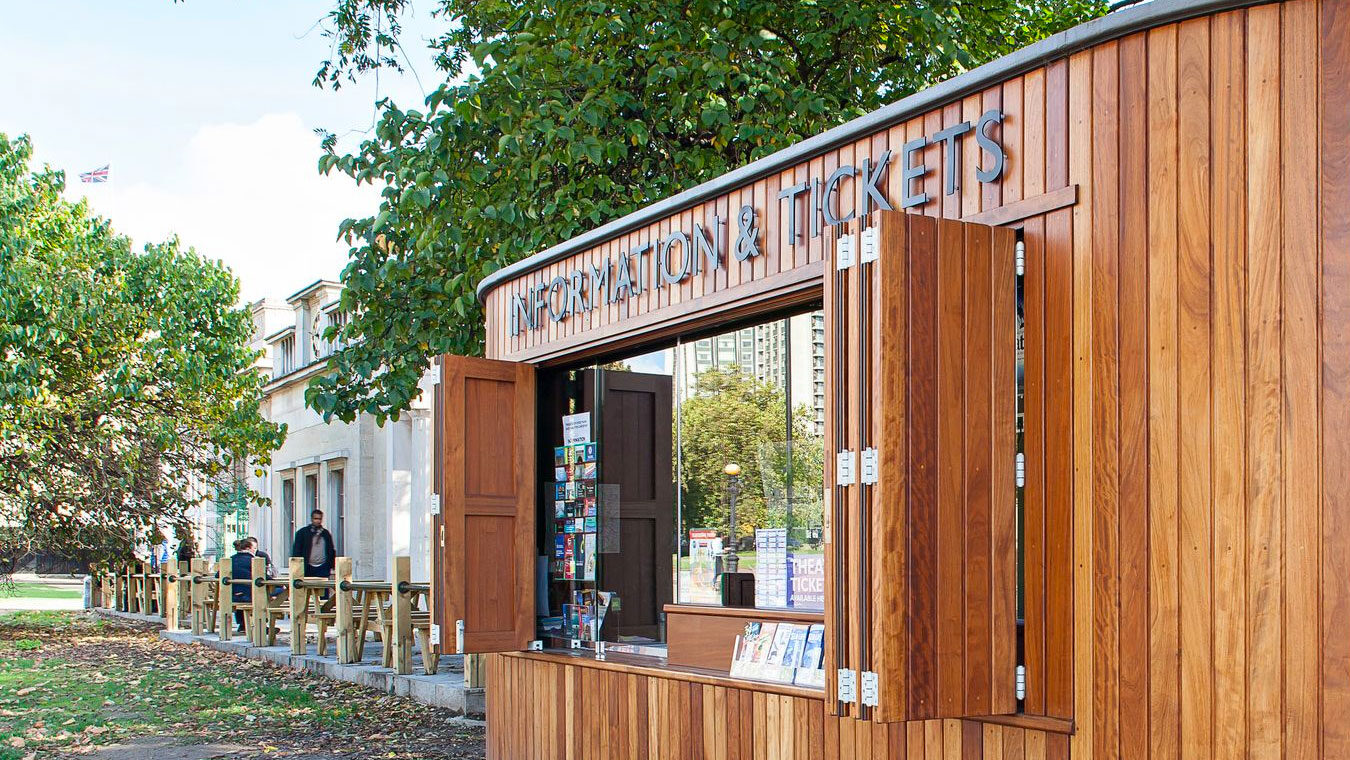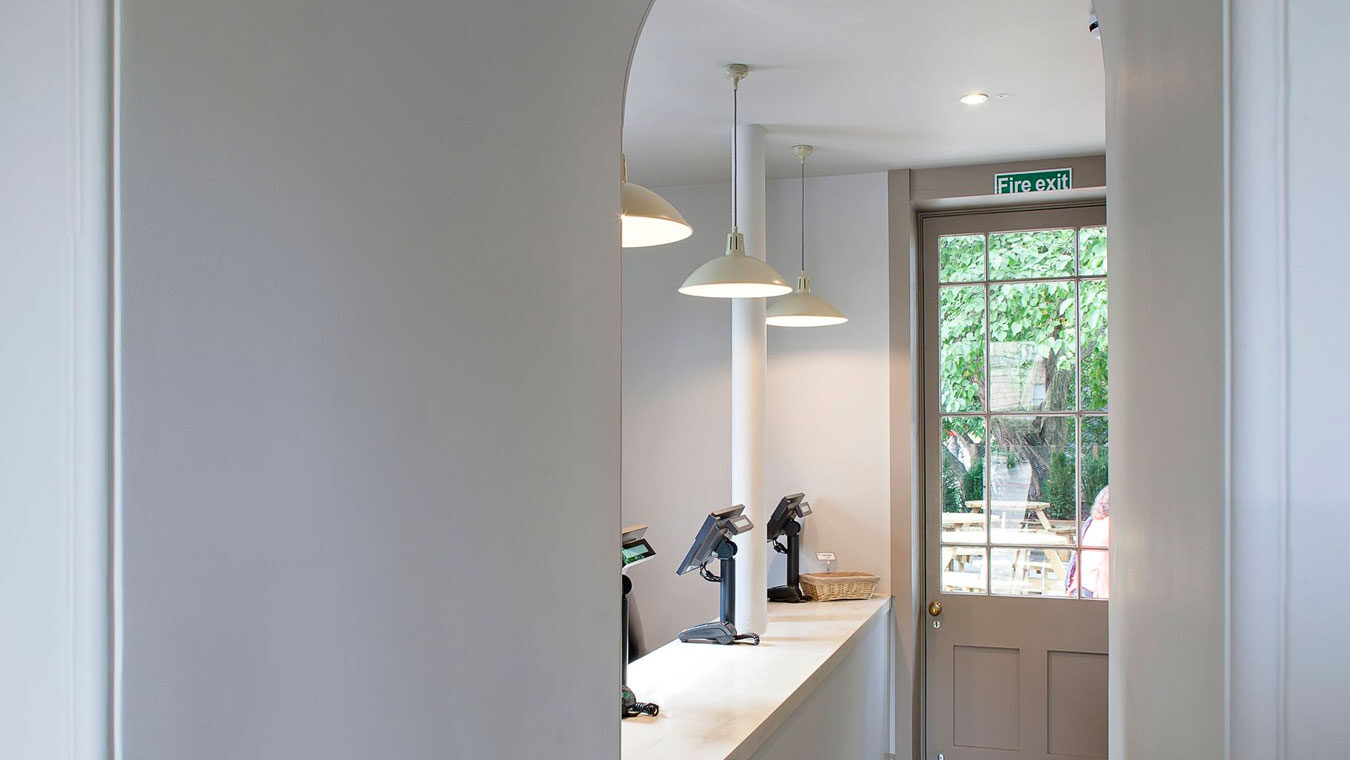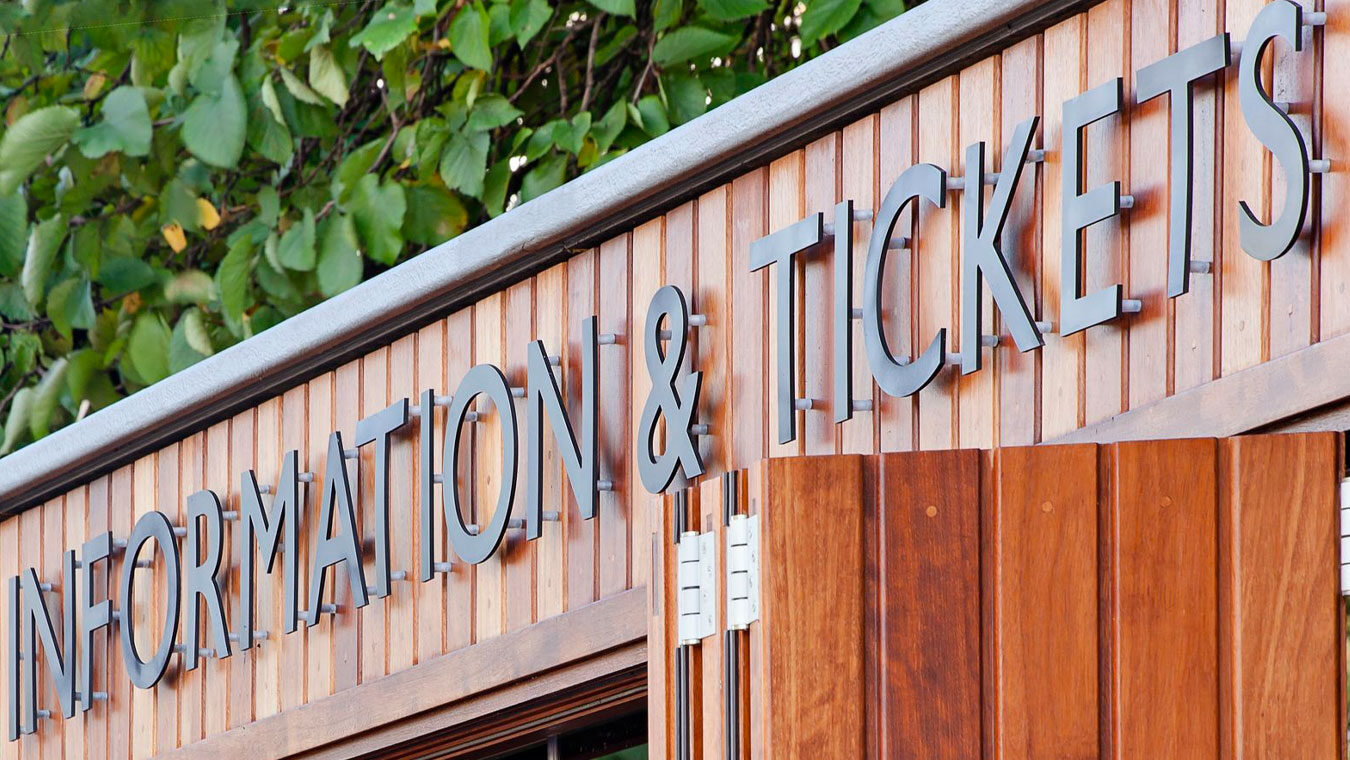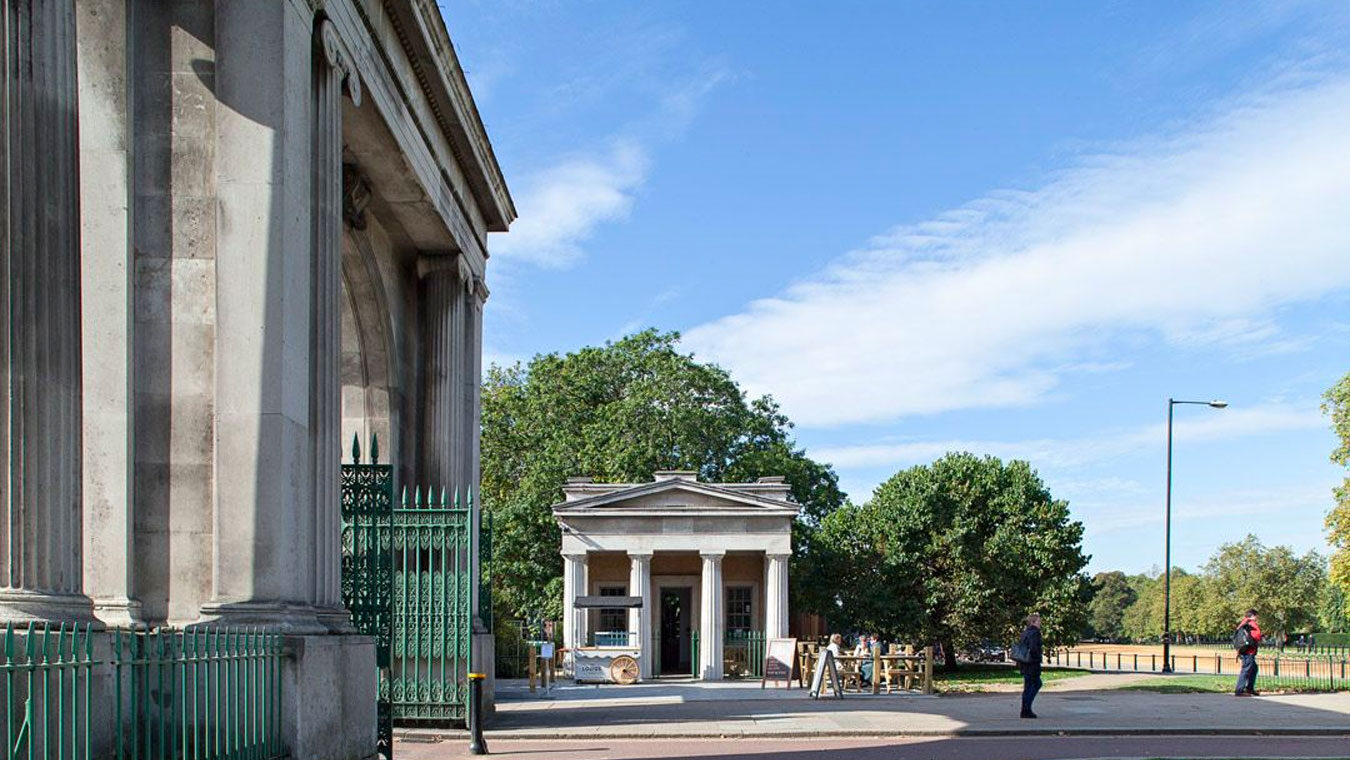 Sectors:

Commercial

Listed Buildings

Year:

2014

Client:

Spicewell

Location:

London
Designed by Decimus Burton in 1825, this Grade II listed former gate-keeper's Lodge stands at the western end of the Ionic Screen at Hyde Park Corner.
The proposal involved the conversion of the Lodge as part of an open air café and the provision of a kiosk to house a Tourist Information Office and Ticket outlet.
The ground floor of the Lodge has been adapted to serve food and beverages with the kitchen in the basement and offices on the first floor.
The outdoor seating area is on the west and north sides of the Lodge on a terrace which sits over an old sunken courtyard.
The Iroko-clad kiosk, with semi-circular ends, stands just to the west of the Lodge, its front opens to reveal a two-level counter – the lower part for wheelchair users. It is in a long tradition of small informal timber structures in the Royal Parks.
Photography: Peter Landers