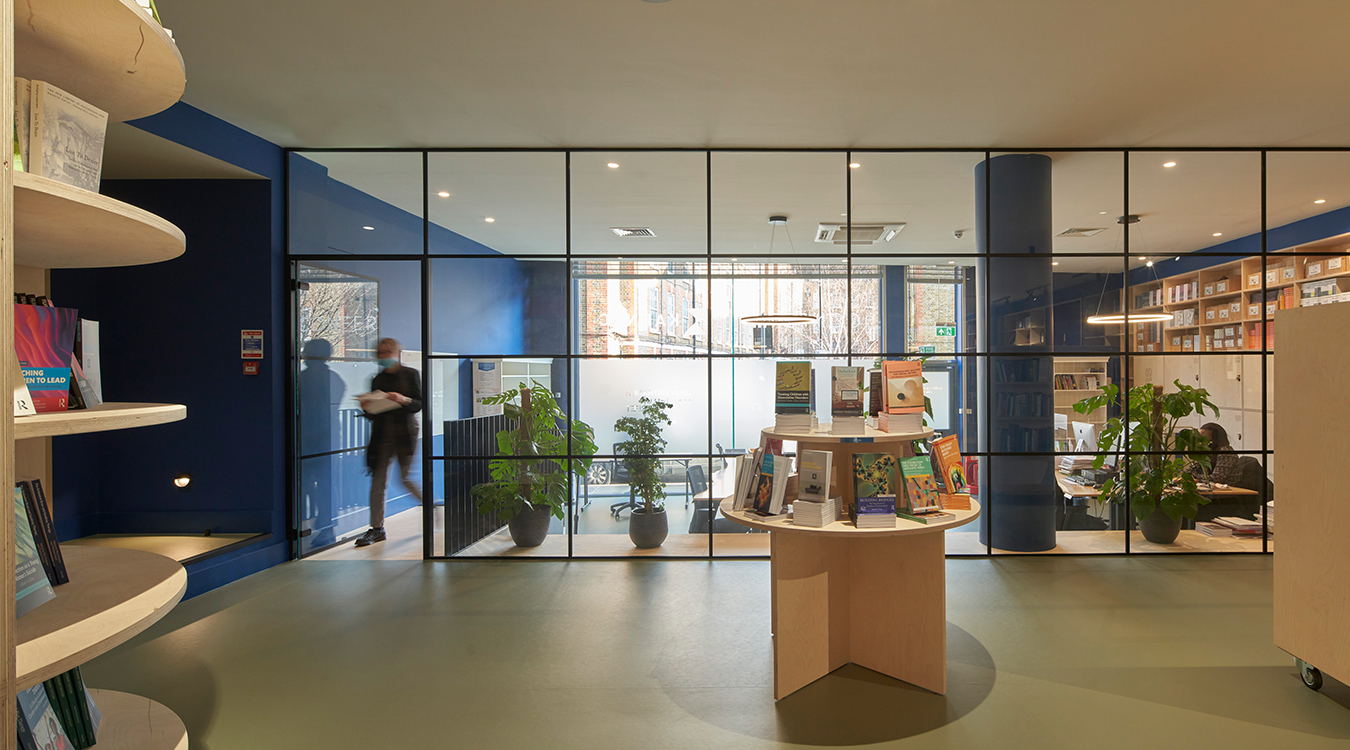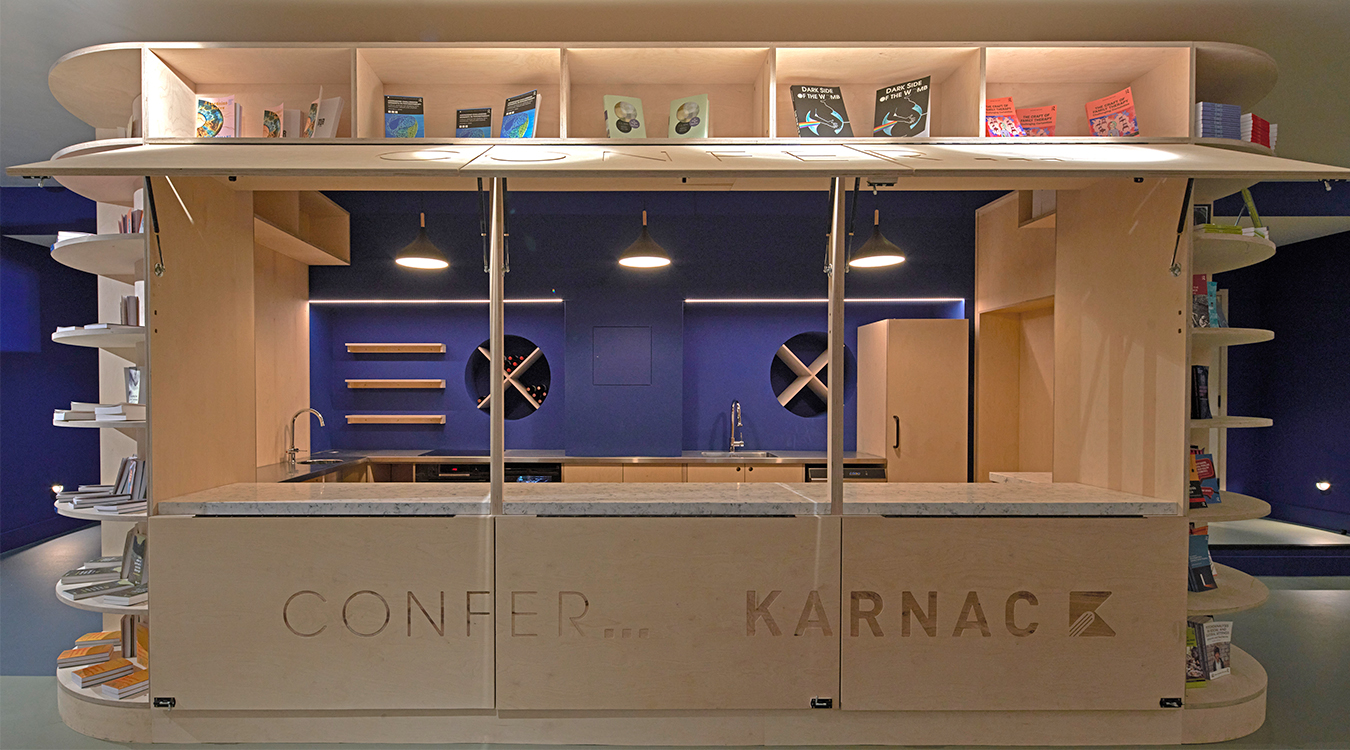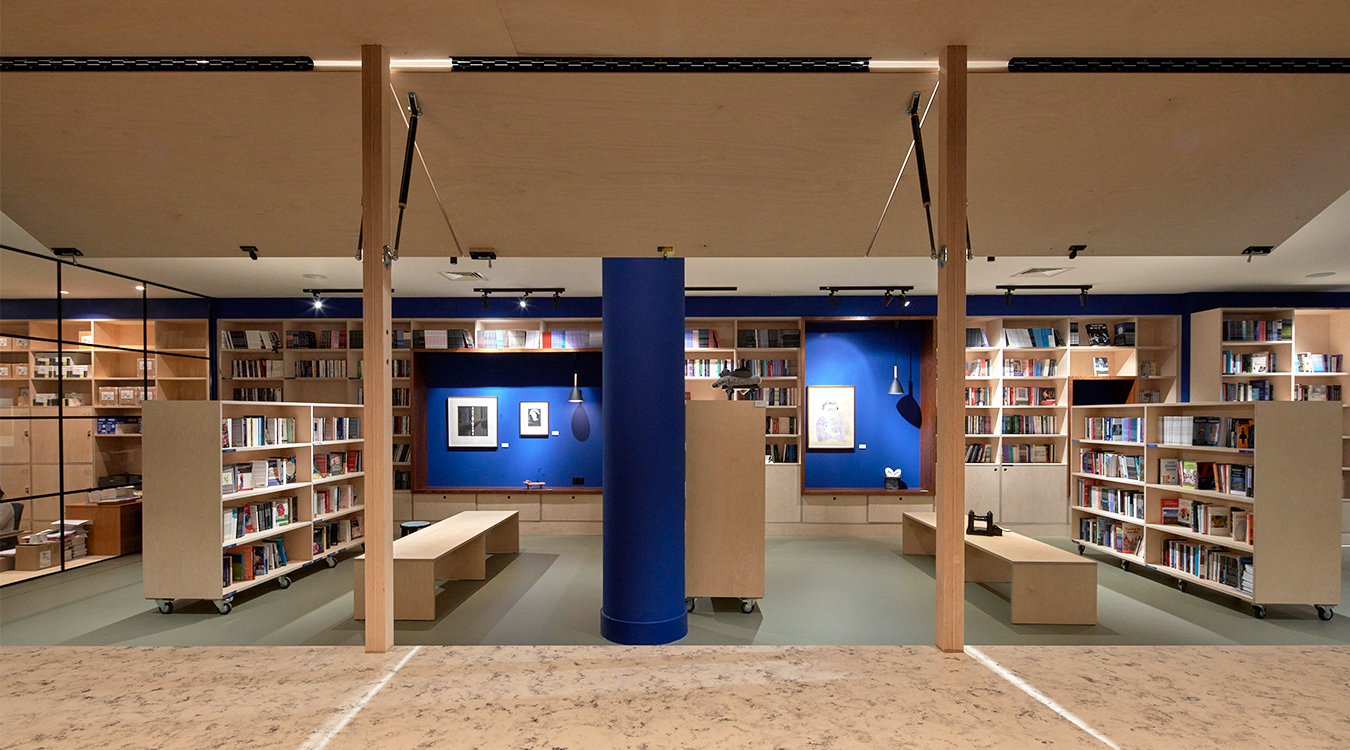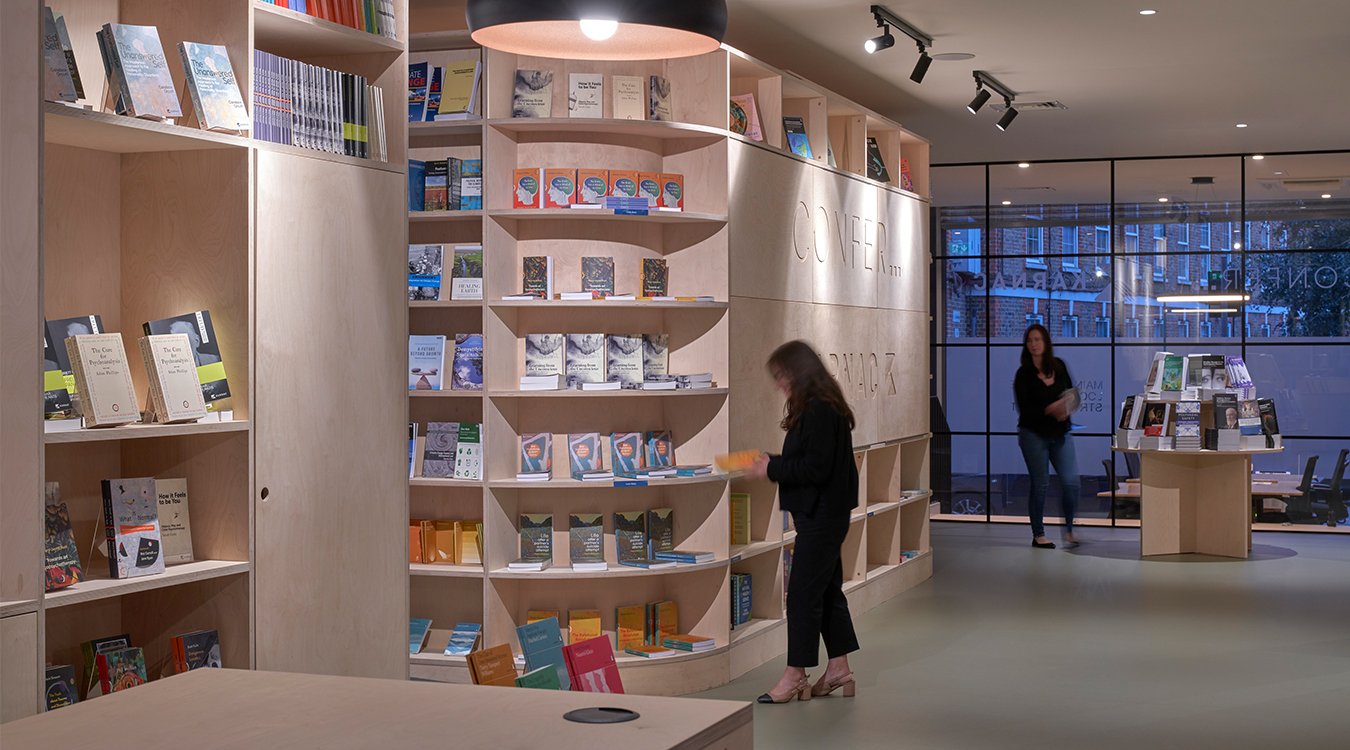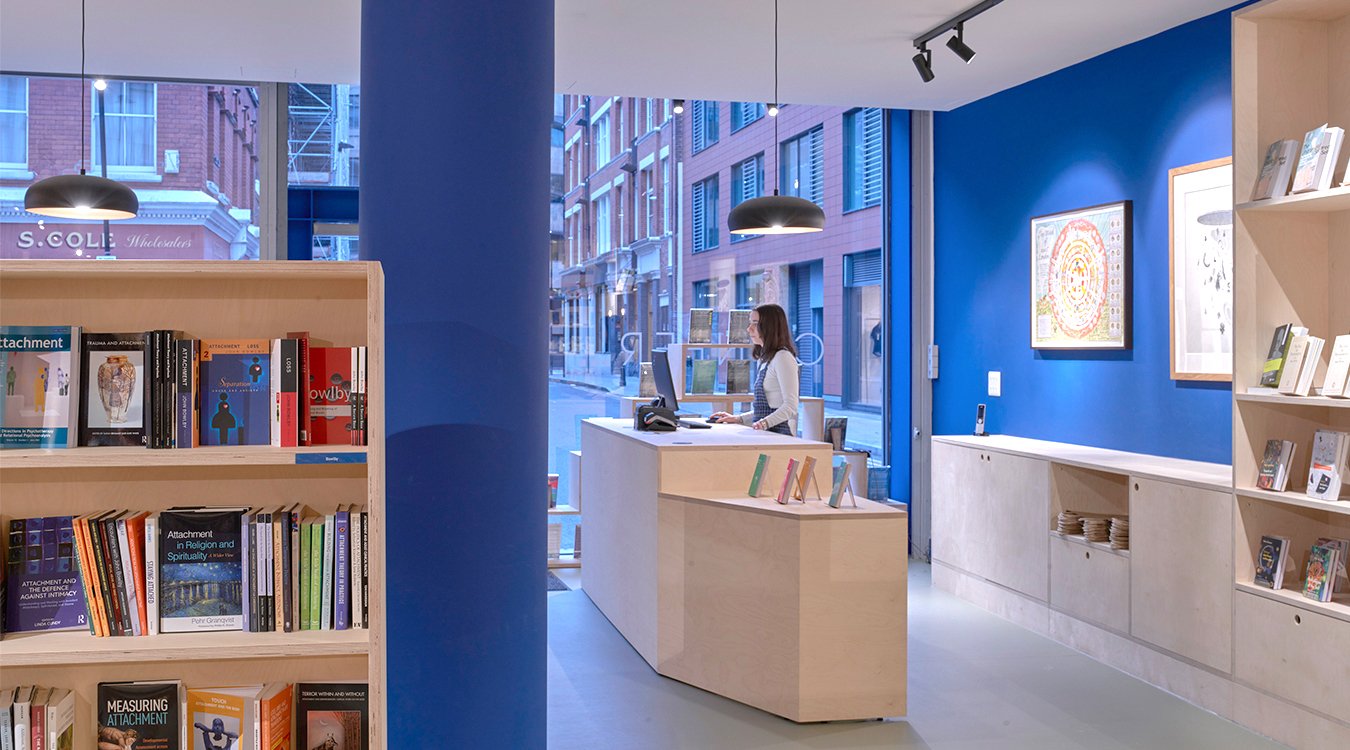 Sectors:

Commercial

Mixed Use & Arts

Year:

2021

Client:

Confer & Karnac

Location:

Spitalfields, London
CDA were commissioned in 2020 to complete an internal renovation of this ground floor unit transforming it from a bike store to a specialist bookshop, conference room, AV room and staff facilities. The project was completed in 2 phases. The first phase commenced in September 2020 with the handover of the staff office and WC facilities in November that year. The second phase recommended the following year with the opening of the bookshop and conference room in July 2021.
The proposal involved the full strip out of the existing and remodelling of the space to create and isolate the different uses while creating connection between the bookshop and conference room when required. The bookshop includes a self-contained café which shall be utilised on event nights only. As the café would not therefore be in regular use, CDA designed the café enclosure as an extension of the built-in bookcase joinery to create additional storage but also to utilise the area, avoiding a dead space when not in use as a café facility.
The proposal involved a bookshop lined with birch ply shelving which brings warmth to the area and includes mobile bookcases which can be moved on event night to give additional presentation space away from the main conference area. The bookshop includes a concealed ceiling projector for this purpose. All joinery to the bookshop was bespoke made in birch ply with fixed bookcase and café, mobile units, and benches, display cases and reception desks. An existing raised platform previously utilised for bike display was utilised to create an AV room in a raised location servicing the conference room. Recordings are now streamed live from the Conference Room. To address the required sound performance the Conference Room ceiling is lined with Ecosound Acoustic Timber Panels with slatted timbers creating visual interest in the room in addition to the enhanced acoustic properties for presentation and recording.
Photography: Edmund Sumner