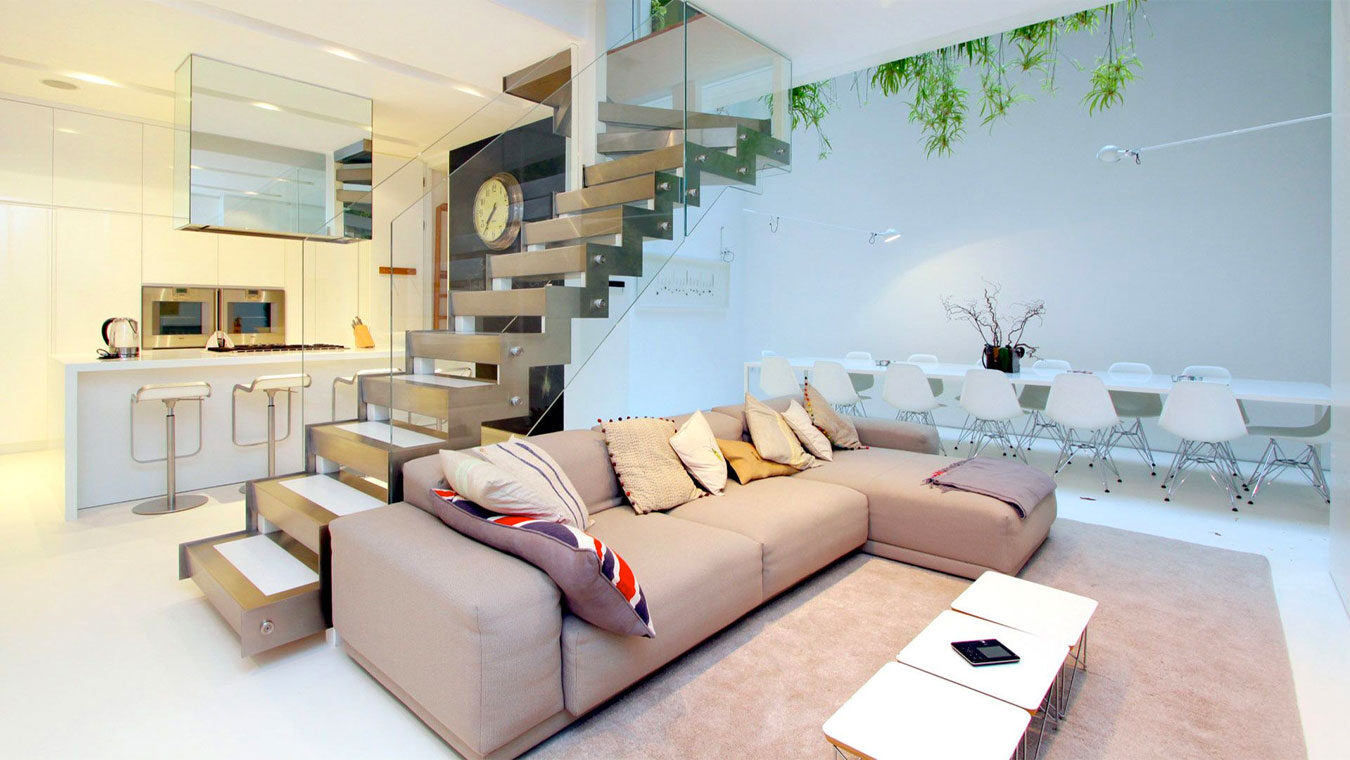 Sectors:

Listed Buildings

Residential

Year:

2009

Client:

Private
This fine Grade II listed merchant's house, built between 1724-43 on the former Tenter Ground Estate is double-fronted with a semi-basement, three storeys and garret. The house plan is simple: a staircase between two rooms of equal size on each floor with closet wing. The front is five bays wide.
Despite chronic neglect the house contained a wealth of original features and the structure was sound. Nevertheless almost every aspect of the building needed attention: replacement of rotten roof timbers; removal of paint on the façade and the resolution of rising damp and drainage issues.
Alterations were also made: the front steps were re-orientated and the front railings modified; the floor was lowered in the basement and turned into a general family space with kitchen, dining and sitting spaces; a full-height glazed conservatory was introduced into the rear light-well, with a green wall; new bathrooms and other facilities were introduced.
Photography: Peter Landers