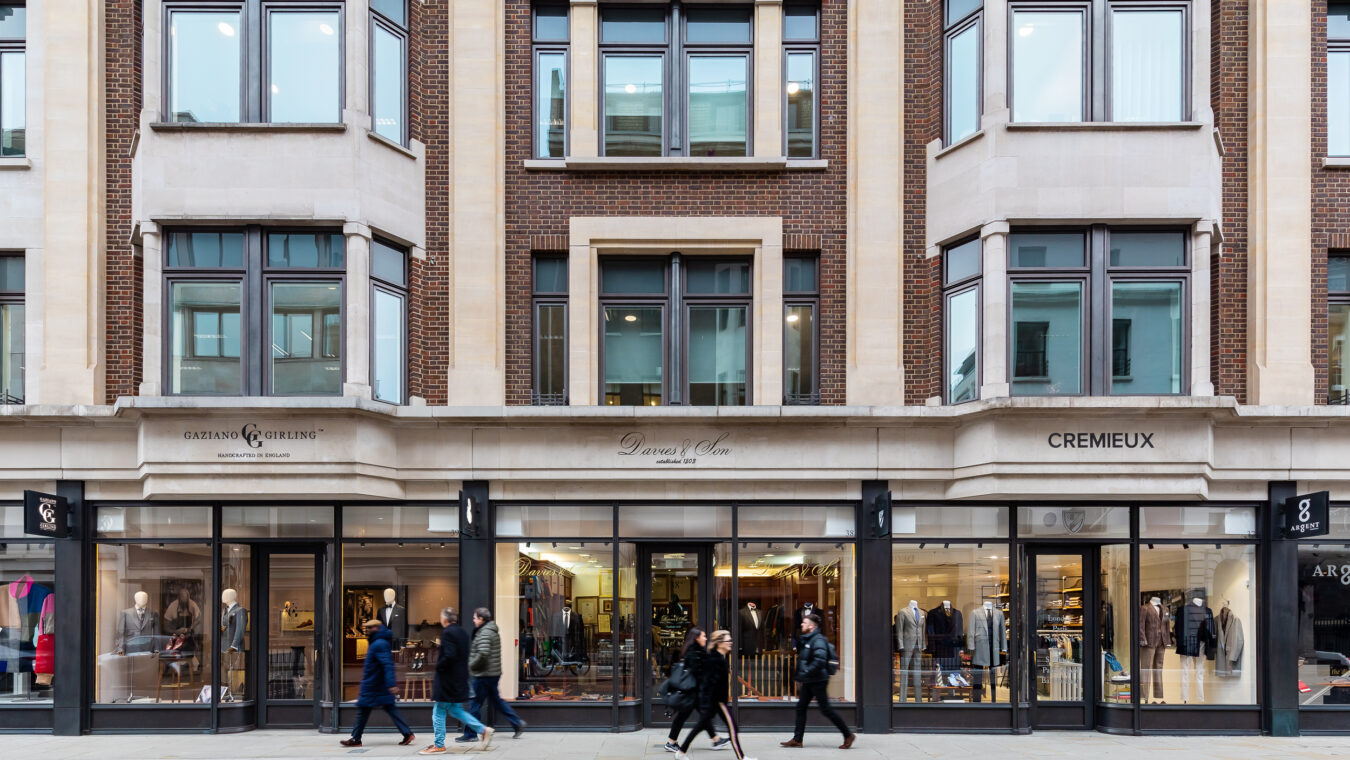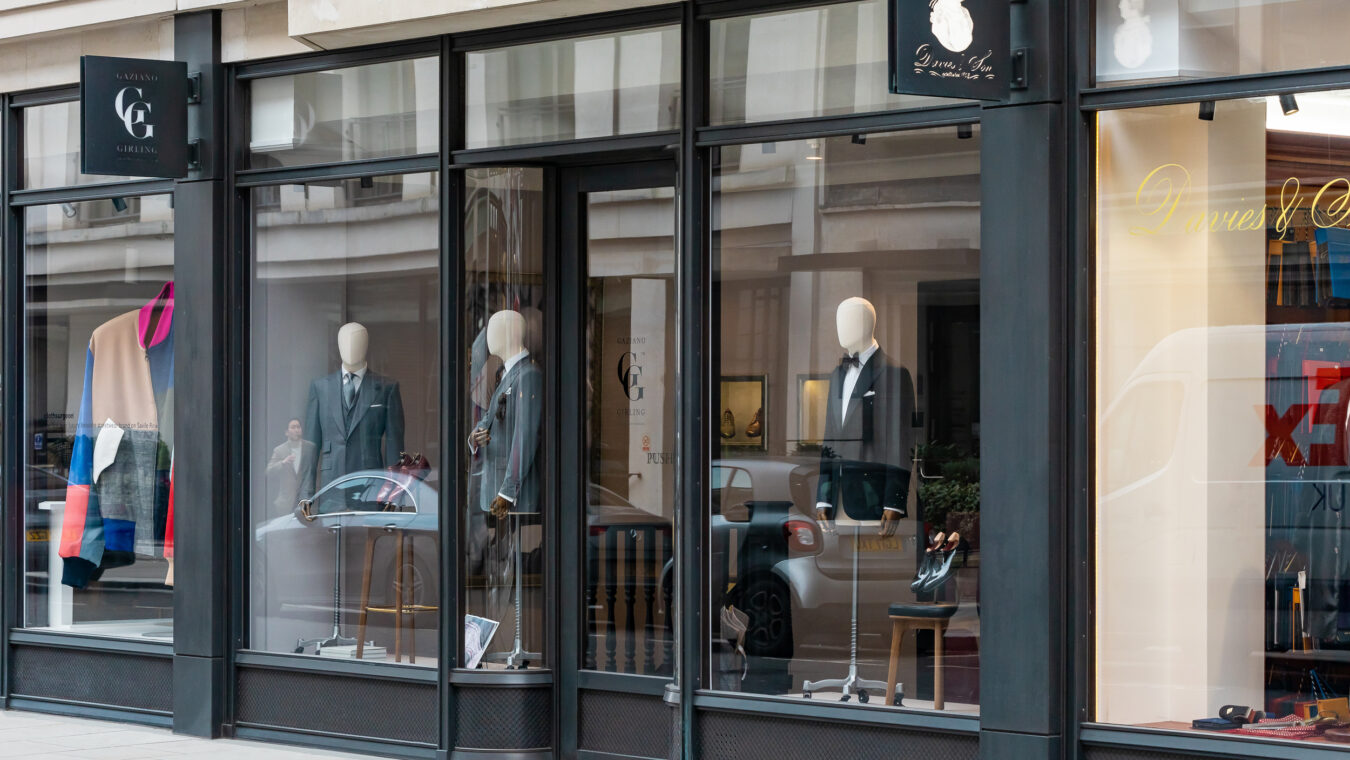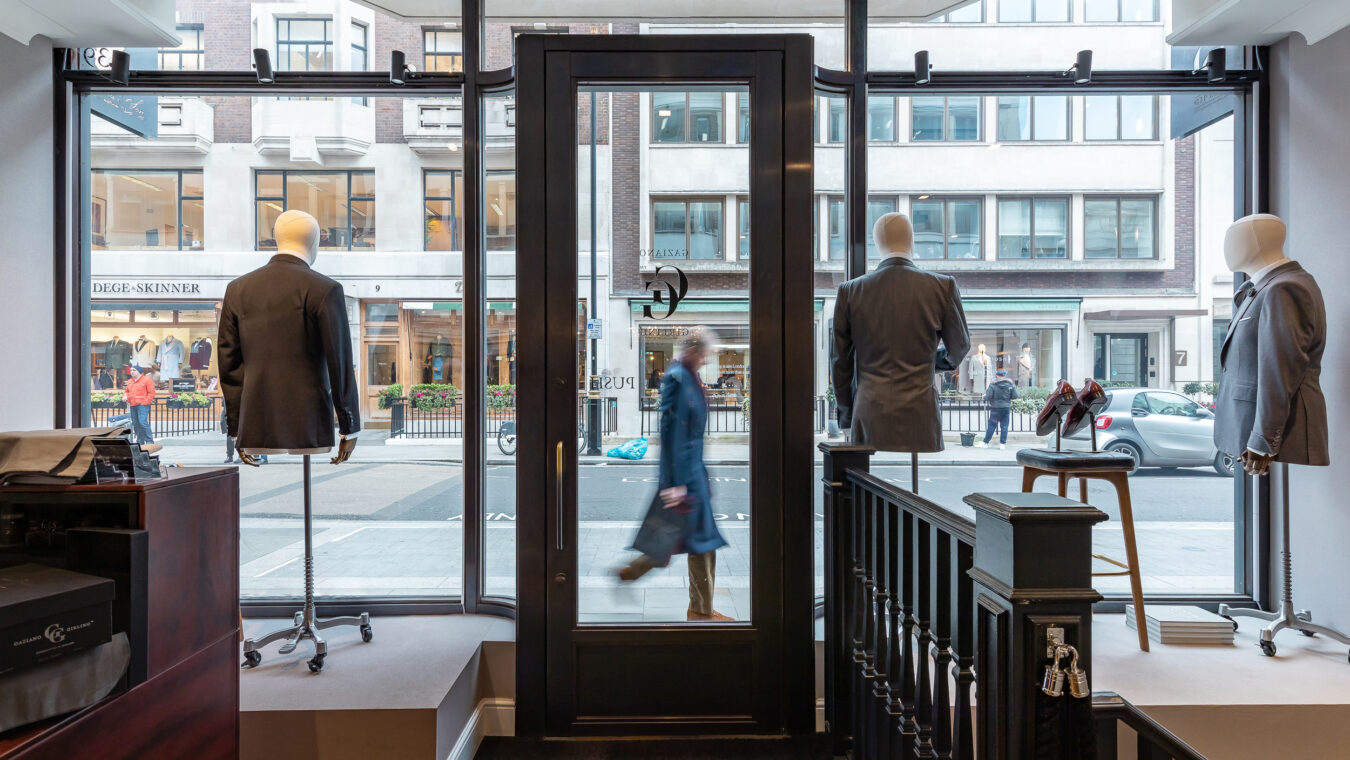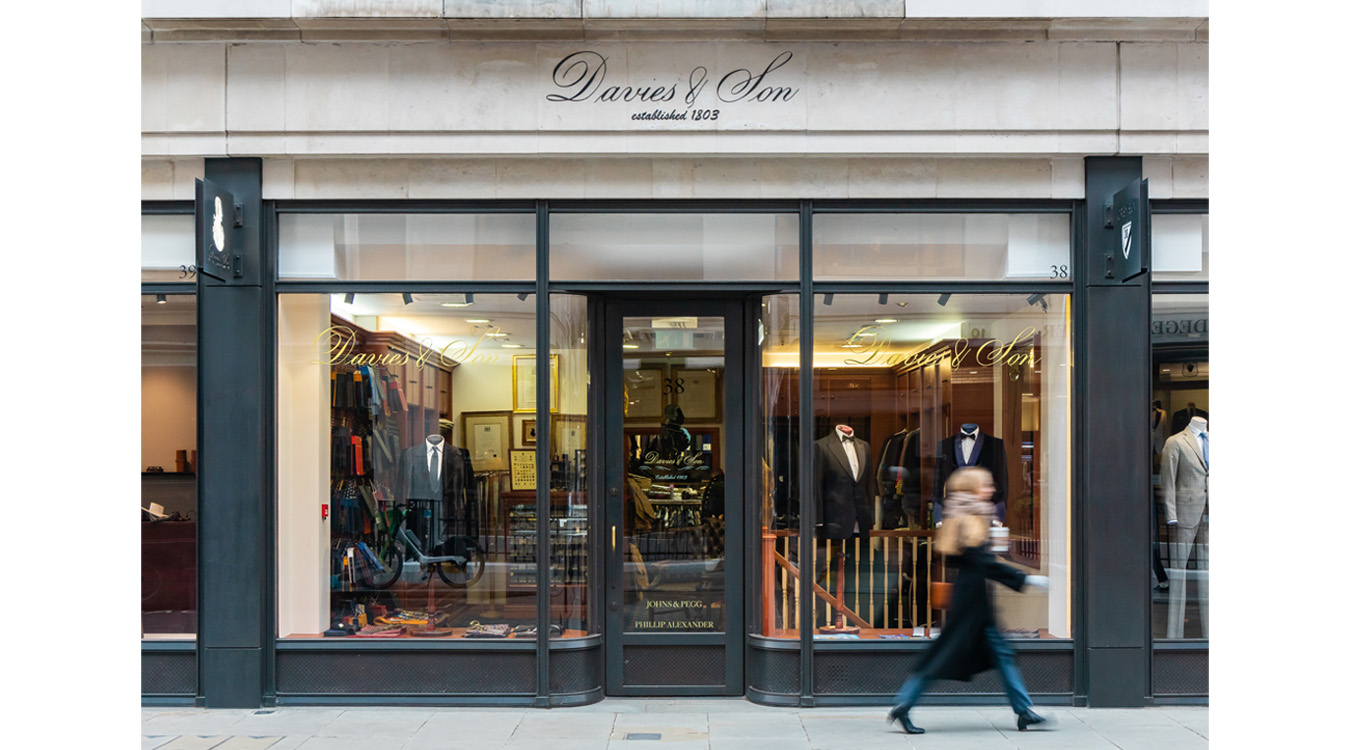 Sector:

Commercial

Year:

2019

Location:

Mayfair, London
Savile Row, located in London, has a rich tailoring tradition dating back to the late 18th century. Renowned for its association with men's fashion and exceptional craftsmanship, it has become an iconic destination.
In 2017, a redesign project was undertaken by CDA to transform the shopfronts at numbers 33-41 on Savile Row. The existing shopfronts at Queensberry House fell short of reflecting the street's vision, with their dark granite columns and limited transparency and display space. The objective was to create a design that honoured the area's tradition of craft and quality while embracing the aesthetics of historic shopfronts.
Inspired by the architectural elements of the past, the new design introduced curved bay windows as a prominent feature. These elegant curves not only serve as an entrance point but also enhance transparency and create a graceful transition into the shop. The incorporation of curved screens provides additional display space while maintaining a sense of openness.
To maintain a cohesive street frontage, continuous and backlit signage was implemented across all unit numbers. This thoughtful addition adds visual coherence and rhythm to the overall design. Furthermore, high-quality satin bronze materials were chosen, exuding elegance and complementing the refined atmosphere of Savile Row.
Overall, the redesign project aimed to revitalize Savile Row's shopfronts, ensuring they align with the street's esteemed heritage. By integrating elements from historic designs and utilizing premium materials, the new shopfronts offer a captivating experience, where tradition, craftsmanship, and modern aesthetics come together harmoniously.
Photography: Peter Landers