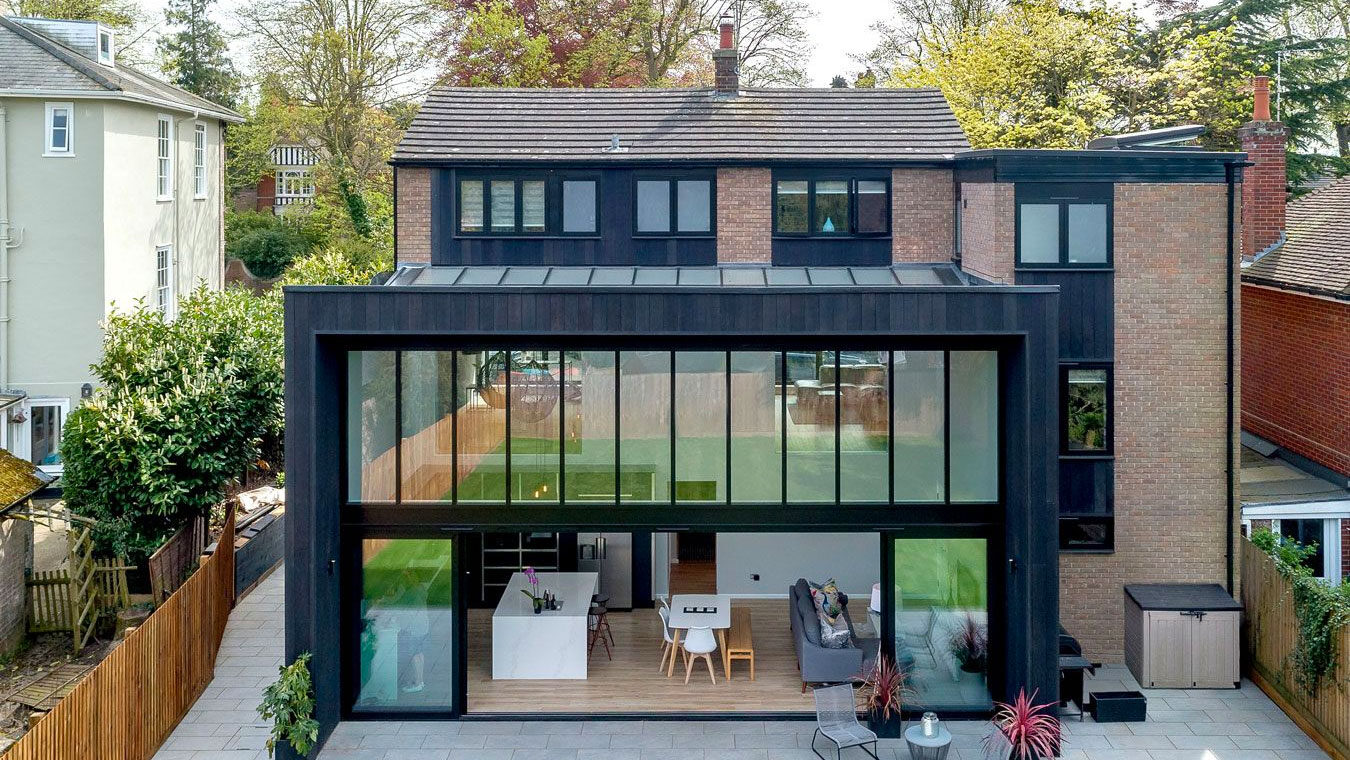 Sector:

Residential

Year:

2018

Client:

Private

Location:

Essex, London
CDA were approached to take part in Series 2 of 'Ugly House to Lovely House' hosted by George Clarke for Channel 4.
The project featured a 60's detached family house consisting with a disjointed layout making it hard for the clients to enjoy the house appropriately; there was also little to no connection to the rear garden. The proposal sought to unify all of the living spaces by creating a large double height extension to the rear. The kitchen, dining and lounge are arranged within this new space with large sliding doors creating a direct connection to the rear garden. Double height glazing and a large strip rooflight providing generous amounts of natural light within the family centred space.
The client wanted to also adapt the front elevation. CDA created a symmetrical façade by centralising the main entrance through a new porch which is accessed via a grand flight of stairs with elegant metal balustrades.
Both front and rear extensions are clad in blackened Millboard to create the effect of charred wood. This material is usually used as a decking but it was chosen here as a cost effective solution providing the contemporary finish the client wanted with very low maintenance benefits.
Photography: Peter Landers